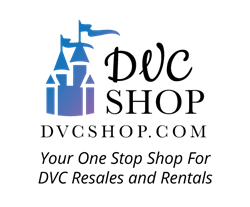 "We can't believe how many listings we sold in July. We strive to use every avenue possible to help DVC owners resell their timeshares. We currently have less than 100 listings remaining to sell and we encourage any DVC owner looking to resell their contract to contact us today."
DAVENPORT, Fla. (PRWEB) August 07, 2020
DVCShop.com, a licensed resale broker who specializes in Disney Vacation Club timeshare resale and rentals, has announced record sales for the month of July 2020.
The company which recently celebrated its 1 year anniversary, has facilitated the sale of hundreds of DVC contracts since opening their doors in June 2019. To ensure the quick sale of these contracts, DVC Shop works with a network of brokers to cross-market listings and locate buyers. Additionally, the company offers a promotional 8.5% commission rate to sellers to maximize seller profits.
DVC Shop's Resale Division is headed by licensed real estate broker Bee Thaxton. As a real estate professional with over 35 years of experience and an expert in DVC and the Disney Parks, Bee Thaxton guides buyers and sellers through the resale process to ensure a smooth transition of ownership.
The company has also committed to continually releasing DVC-specific resources in order to further market their brokerage as a leader in vacation ownership resales. DVCShop.com has already posted over 200 helpful articles in the last year, showing a commitment to sharing the insights their team has amassed over years of DVC ownership and vacation planning.
DVC owners hoping to sell their contracts can contact DVC Shop at the following link to list their contract for sale:
https://resales.dvcshop.com/dvc-sellers-info/
Potential buyers can view current listings at the following link:
https://resales.dvcshop.com/listings/
Seth Nock, President of DVC Shop, was quoted saying, "We can't believe how many listings we sold in July. We strive to use every avenue possible to help DVC owners resell their timeshares. During this difficult time in the world we are proud to have been able to help so many DVC owners. We currently have less than 100 listings remaining to sell and we encourage any DVC owner looking to resell their contract to contact us today."
About DVC Shop
DVCShop.Com is one of the few Disney Vacation Club resale companies that not only does their own direct-to-consumer marketing campaigns, but also utilizes a substantial network of co-brokers. This allows owners to gain more exposure for their listing, as well as affords DVC buyers access to as many listings as possible.