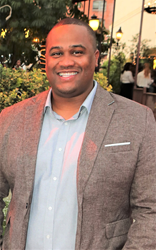 LOS ANGELES (PRWEB) January 01, 2020
"Nancy is a great personality and has proven that for years at the Food Network. After many discussions, I have a clear understanding of her passion on and off the farm. I've created original concepts for her that are sure to increase her visibility. It's amazing to realize Nancy started her television career later in life but is a veteran in every sense of the word." - E'Ian West, Montage Media Production Company.
"My thanks to E'Ian West of Montage Media Production for his gracious manner and professional knowledge in this myriad of media industry. E'Ian has embraced the qualities afforded to age, wisdom, and affability that 70 years provide. In an era of technology and a whirlwind lifestyle; we have lost the domestic quality of a previous time. Discipline. Manners. Cooking. Meals eaten together with family. An easy recipe using a seasonal ingredient. Wholesomeness. E'Ian has recognized these qualities and hopes to bring a new flourish to tradition. I look forward to the adventure!" - Nancy Fuller
Nancy Fuller is the host of Farmhouse Rules, and a judge on Holiday Baking Championship and Spring Baking Championship. Her philosophy is to feed others with delicious, simple meals from the heart.
Montage Media Production Company is a Los Angeles-based production company founded by E'Ian West, that partners with a dynamic mix of entertainment professionals. It is the collective belief among the Montage Media Production Company that top-shelf talent and innovative ideas deserve the highest-quality production. We join our finely tuned forces to deliver digital and broadcast content across premium multi-media platforms.