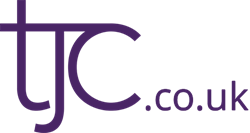 Srikant Jha, Managing Director at Shop TJC, said: "We are extremely pleased to be able to say that if you work at TJC you will earn at least £10 an hour. This initiative represents another step in TJC being a 'Great Place to Work'."
LONDON (PRWEB) March 09, 2021
Shop TJC, an E-retailer specializing in jewellery, home, beauty, fashion, gemstones, and other lifestyle accessories announces a new pay structure which will pertain to all entry level employees in operations, customer service and production. The retailer's minimum wage rate currently stands at £8.89 an hour and that will now increase to a minimum £10 an hour which is 12% over the minimum wage prescribed in the recent budget.
Srikant Jha, Managing Director at Shop TJC, said: "We are extremely pleased to be able to say that if you work at TJC you will earn at least £10 an hour. This initiative represents another step in TJC being a 'Great Place to Work'."
In addition to the pay rise for key workers, Shop TJC extends appreciation by announcing bonus pay-outs for those working from office. All employees in operations and production will receive a one off bonus of £250 and respective supervisors and managers will receive £500. Srikant commented: "We felt these bonuses were not only about thanking our staff but also a way to recognise their commitment to the business, providing essential products and entertainment to our viewers across the UK during the tough Covid-19 pandemic".
Further, recognizing the challenges faced during the pandemic and the need to attend to mental health and well-being this coming year the Company has decided to give all employees an extra day off to help boost their well-being. All work from home employees have been issued a well-being phone app, Welbot. Welbot is an innovative, corporate workplace wellness tool designed to improve employee health and well-being whilst working remotely from home. Srikant said: "At TJC we are a family, and we all work incredibly hard to support our customers and the business. What is even more important is that we look after our people, making sure their well-being is at the forefront."
About Shop TJC
Headquartered in London, UK, Shop TJC, is a wholly owned subsidiary of Vaibhav Global Ltd. (VGL), a vertically integrated E-retailer with global sourcing and manufacturing capabilities. Shop TJC, through its E-retailing in UK is specialised in jewellery, home, beauty, fashion, gemstones, and other lifestyle accessories. Established in 2006, Shop TJC reaches ~25 million UK households via live Television shows 24 hours a day, seven days a week, 365 days a year. For more information visit http://www.tjc.co.uk and download the interactive app on iTunes, Google Play or many other streaming devices or television.