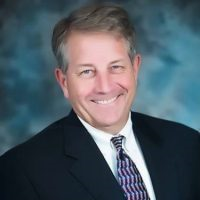 Keeping patients closer to home is good for the hospital, patient, and community. Rural and community hospitals need patients to keep their doors open and provide their community with emergency and elective care. Access to telemedicine improves care in the emergency department and on patient floors.
ATLANTA, Ga. (PRWEB) December 16, 2020
Eagle Telemedicine announced today that Steve Johnson has joined the company as Regional Director of Business Development for the Great Plains Region and welcomes Scott Haynes as Program Manager to support nationwide telemedicine expansion.
These newly created new positions will help meet the growing need for telemedicine services due to the COVID-19 pandemic and broader acceptance of virtual care among hospitals and patients. The additional staff will support much-needed medical specialty services in rural communities in the Great Plains region, including Colorado, Kansas, Nebraska, and Utah as well as other states in the heart of the country.
"The rise in COVID cases has strained rural and Community Access Hospitals, which have long suffered from physician shortages," said Dr. Talbot "Mac" McCormick, chief executive officer of Eagle Telemedicine. "Both Steve and Scott bring significant experience in healthcare, which will enable us to quickly set-up new telemedicine programs and deliver care to patients."
While the company planned for growth in 2020 and added several new positions at the beginning of the year, the spread of COVID-19 intensified the need for and acceptance of telehealth solutions for both inpatient and outpatient care.
Virtual physicians offer two benefits to hospitals. First, doctors diagnosing and treating patients using a robot, videoconferencing, and an electronic stethoscope are not susceptible to catching or spreading coronavirus. Second, telemedicine programs offer underserved and rural hospitals, and their patients, access to specialists that are often not available in these communities.
"During the spring we received requests for Tele-ID [infectious disease], Tele-ICU, and TelePulmonology," said Jason Povio, President and Chief Operating Officer at Eagle Telemedicine. "Now, we are responding to a continued need for COVID-related specialties as well as request for telecardiology, TeleNeurology, TeleNephrology, TeleStroke, and other specialties these hospitals desperately need."
Steve Johnson brings a unique perspective to his position at Eagle. As a resident of a rural Kansas community, he has first-hand personal experience with having to travel for healthcare.
"I've had to pack up the family to get healthcare in a larger city," said Johnson. "It's a burden for the whole family and makes the situation much more stressful."
When a patient is transferred to another hospital, the rural hospital will often lose that patient forever. The transferred patient often returns to that larger hospital for follow up care. Once the larger hospital has that connection, there will always be reasons why the patient needs to keep coming back.
"Keeping patients closer to home is good for the hospital, patient, and community. Rural and community hospitals need patients to keep their doors open and provide their community with emergency and elective care," said Johnson. "Access to specialists, like TeleCardiologist, TeleNeurologists, and TelePulmonologist, improve care in the emergency department and on patient floors."
With telemedicine, these patients can be promptly seen by a medical specialist, then receive the treatment they need right away, close to home. Virtual consults and on-call coverage also lower the cost of care by eliminating unnecessary and expensive patient transport to a larger hospital.
His decision to join Eagle was mission-driven: "I have to be passionate about my work," said Johnson. "I want to spend my life making a difference, and Eagle is improving access to healthcare for patients and improving their outcomes. This is a company with high integrity and clear plans for expansion."
Eagle Telemedicine works with hospitals to solve the most critical and costly problems associated with expanding patient access to specialists. The company uses data to help healthcare facilities decide which telemedicine specialists are most likely to improve patient outcomes and reduce costs.
"We act as problem-solvers in a hospital. If a facility is asking for a specific solution like weekend coverage for the ICU, we will ask about types of patients served by their ICU," said Povio. "Which patients are they transferring? Do those patients have cardiac or neurological conditions? Using the hospital's community needs assessment, we help the organization find the solution that will best meet the needs of their community now and in the future."
While COVID sparked the interest in Tele-ICU coverage, most of the hospitals are interested in a long-term partner. Eagle provides its hospital partners with a small team of remote physicians, rather than using a large pool of doctors.
"We help them meet their immediate needs, but also the broader needs best suited for that facility," said Johnson. "We can staff that facility with a small pod of specialists that meets all their needs, which is a big differentiator in keeping their patients close to home, instead of transferring them."
Each Eagle physician receives training in 'webside manner'—a style of communication that focuses on eye contact, inquiry, and explanation of the diagnosis and treatment prescribed. The telemedicine doctors use hand gestures, images, and nurse support to confirm that the patient understands.
"Our goal is to build trust and rapport between the on-site staff and TeleSpecialists," said McCormick. "This improves communication and patient care coordination because the nursing staff and full-time physicians know our telemedicine providers on a personal level. If questions arise about a diagnosis or treatment, the hospital staff can pick up the phone and talk to a remote provide that they know and trust."
Steve Johnson was an officer in the U.S. Army and has spent his entire post-military career working in the healthcare industry. He has worked in senior-level sales and business development for Fortune 500 companies and startups focused on medical devices, Electronic Medical Records (EMR), and health information technology solutions.
After the Army, he joined Johnson & Johnson, and over two decades, he rose in the ranks to Division Manager in Kansas City, KS, specializing in cardiology, electrophysiology, and medical device markets.
Johnson transitioned into EMR sales, joining Cerner's Kansas City office in 2012. He also served as Regional Director for Futura Mobility, working as a trusted advisor on clinical and business information technology applications.
Eagle also welcomed Scott Haynes as Program Manager. Haynes has experience with the application of new healthcare technologies for the bulk of his career. Initially, he served as a Rehabilitation Engineer in developing workplace accommodations for people with disabilities.
Five years ago, he moved into telemedicine. "I saw opportunity for process improvement," Haynes said. "We can achieve greater efficiency, improve patient care, and help relieve physician and nurse burnout. This is a wonderful time to work in telemedicine."
Haynes earned his Master's in Biomedical Engineering from the University of Virginia and his Bachelor's in Mechanical Engineering from Purdue University. Scott brings specific operational and account management expertise, which Eagle Telemedicine needs to expedite the launch of telemedicine programs.
These two new positions will help bolster Eagle's ability to serve rural and underserved urban communities, which have long had a difficult time attracting and retaining specialists.
"Often, specialists seek a high degree of colleague interaction," said McCormick. "Healthcare is constantly evolving. Cardiology, infectious disease, and pulmonary medicine tend to experience a rapid change in practice, nuances in treatment and specialists want shared learning experiences."
In a rural hospital, specialists are isolated. They are often the only local physician in their specialty. With an Eagle partnership, the on-site physician has that connection, so they tend to stay long-term in the community. Telemedicine coverage also protects these physicians from burnout, as they can work a regular shift without providing call coverage on nights and weekends."
"An emergency Tele-ICU implementation was driven by concerns about COVID coverage," said Povio. "The program supported the on-site ICU/Critical Care provider for several months. Until recently, none of the patients seen by our Tele-ICU providers were COVID patients."
Eagle Telemedicine expects to expand its team further in 2021 to meet the needs of patients and hospitals across the nation, during and after the pandemic.
About Eagle Telemedicine
A leader in industry since 2008, Eagle Telemedicine now provides care at more than 185 hospitals in 24 states. Our providers perform approximately 20,000 annual inpatient encounters and 25,000 remote patient admissions each year. We offer access to 14 specialties, including cardiology, hospitalist medicine, infectious disease, neurology, psychiatry and pulmonology/critical care. We believe that telemedicine is the "great equalizer." Eagle can help reduce transfers and solve nightshift challenges by covering everything from floor call to admissions. Eagle partners with hospitals of all sizes but focuses on facilities in rural areas with limited staffing resources and specialists are often not available. For more information, visit http://www.eagletelemedicine.com or follow us on LinkedIn at https://www.linkedin.com/company/eagle-telemedicine/