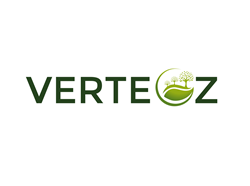 The Fund, which is currently raising a Series A round of $10 million, to give investment access to inaccessible OZ-VC Startup Deals, most of which have never been available to investors before.
COLLEGE PARK, Md. (PRWEB) August 31, 2020
Verte OZ Fund provides early access for accredited & capital gain investors into the next generation of High Growth and Social Impact Startups. The Fund, which is currently raising a Series A round of $10 million, to give investment access to inaccessible OZ-VC Startup Deals, most of which have never been available to investors before. Venture Capital investments in Opportunity Zone Funds may yield substantial capital gains and such gains can be shielded from federal and state taxes through investment into a qualified OZ fund.
The Verte Opportunity Zone Fund is a Venture Capital fund that is unique among OZ funds because it is solely focused on developing operating businesses impacting Opportunity Zones. It is founded by social impactful and transformative entrepreneurs seeking to invest in other similar like-minded entrepreneurs. Verte Opportunity Zone's business insight comes from over 60 years of firsthand venture capital analysis, business execution and investment experience. More than just providing business's capital, the Fund's expert financial management supports its portfolio companies by capital raising, strategic advice, and business development. The Fund's business model, which is supported by experience in prior funds, is that entrepreneurs favor working other entrepreneurs as investors. Their executive team has a proven track record of founders, venture investors and exits generating above average returns to their investors, and overall experience in portfolio fund management.
The 2020 business investment year for the Verte Opportunity Zone Fund has reached a "Tipping Point" as Startup Opportunity Zone Fund business investments have picked up steam recently due to several driving forces. Guidelines from the SEC and the IRS have been finalized. Capital gains investors are now seeking alternatives to the OZ real estate deals. Verte OZ is seeing increased interest from OZ investors as the Fund has a solid foundation by already completing its first investments, and these investments have set the tone for the next generation companies that the Fund is able to attract. All at the same time, the Fund has established an opportunity zone investment platform that scales and grows exponentially as startup and market opportunities present themselves.
The fund is looking for "High Growth & High Return on Investment" businesses that address targeted customer needs by producing innovative products and services. These start-ups are the disruptive social impact companies that will create future recurring revenue streams and create jobs and generate economic growth in Opportunity Zones.
"We are dedicated and disciplined to thoroughly research Opportunity Zone Investments in businesses that can consistently outperform and grow at high levels," said Verte OZ CEO, Leonard Mills. "Our continued investment focus will be on early stage, disruptive, social impact and transformative Opportunity Zone Startup companies." The Fund is currently completing its $10 million Series A round this year and is seeking accredited Opportunity Zone Fund capital gain investors to fill the remainder of this raise.
Current Portfolio Companies
In addition to its high-growth Venture Strategy, Verte and its portfolio companies impact the OZ communities by having a measurable economic impact through OZ business and OZ wealth creation as well as providing for the three pillars of economic growth in OZs: committed capital, workforce development, and innovation.
The Verte OZ Fund portfolio is currently comprised of five revolutionary, industry-leading, qualified opportunity zone businesses (QOZBs):
Visit Verte OZ website for more information on each company at https://VerteOZ.com.
Galen Robotics
Galen Robotics is a qualified opportunity zone business that focuses on establishing a new surgical robotics platform for microsurgeries that combines robotics, AI, and data analytics, which could revolutionize minimally invasive surgeries. The company recently moved from Silicon Valley to a Baltimore City Opportunity Zone and will be creating hundreds of jobs there.
Galen Robotics is expanding upon research conducted at the Laboratory of Computational Sensing and Robotics of Johns Hopkins University. The company's robotic platform will assist surgeons in a variety of microsurgical procedures. Galen's robotic surgical assistant revolutionizes such microsurgeries by reducing fatigue and hand tremors associated with long and complex microsurgeries. In addition, the robots serve as information systems improving the accuracy of procedures and pathology diagnostics in the future. Verte's investment in Galen Robotics was recently recognized as a Best Practice in OZs by the White House Revitalization Council.
Fortress Media Storage
Fortress Media Storage is a three-dimensional, next generation data storage device company that uses revolutionary and industry-disruptive crystal and holographic technology. The technology developed at Fortress Media Storage will be commercialized and is intended to outperform Hard Disk Drives and FLASH technologies by scaling density of the non-volatile storage and Input / Output operations exponentially.
With its establishment in an Atlanta OZ community, Fortress Media Storage intends to create hundreds of manufacturing, engineering, and science skilled jobs. Fortress will be developing the workforce of future through its STEM programs at several Atlanta-based universities.
SOZ EV
SOZ EV is a collection of Opportunity Zone service centers that provide charging infrastructure, financing, and servicing of electric vehicles (EV) for municipal and commercial fleet operations. The trends towards increasing electric vehicles in commercial sector are powerful: ever-decreasing battery prices and smaller vehicles due to urbanization and state and local EV mandates.
Manufacturer-supported maintenance and servicing centers are critically needed in key industrial cities to enable the commercial EV growth. SOZ EV meets this critical need and will develop hundreds of jobs to maintain and support EV eco-systems. SOZ EV is committed to partnering with key local market stakeholders, public partners, and EV OEMs and technology to optimize the success of each depot in its target markets.
Native American Ventures
Native American Ventures works to develop, diversify, support, and expand the economic infrastructure of tribal nations. Through tools such as education, job training, leadership and mentorship, opportunity scouting, legislative advocacy, and financing, NAVF is helping pave the way for successful and sustainable tribal economies.
The partnership is currently investing in three lines of business. First, a carbon sequestration project working to reverse carbon emissions by generating carbon offsets through the management of tribal forests. By implementing carbon sequestration projects on Native American lands, NAVF aims to deliver carbon credits that will yield exponential profit while aligning with Native American cultural and environmental values. Second, a network of free trade zones and distributions facilities operated by federally recognized Native American Tribes, creating trading opportunities for tribal nations and local businesses alike. Third, supply management operations for personal protective equipment that provides this much-needed equipment to Tribal Nations and other communities worldwide in the face of the COVID-19 pandemic.
RiseKit
RiseKit is a technology company that connects underrepresented job seekers held back by vocational barriers to a broad network of employment opportunities and resources, including training programs, employers, career pathways, and support services. The company has over 200 employer and non-profit partners nationwide.
RiseKit helps communities rise by empowering entry- and mid-level job candidates with the necessary tools to seek and gain long-lasting employment. Through their purpose-driven software, they enable a large network of employers, nonprofits, city governments, and workforce development organizations to gain valuable insight into their communities and hire often overlooked local talent.
Leadership Team
Leonard Mills, CEO and President
Dr. Leonard Mills is an experienced investment and portfolio manager of large and small portfolios. He is also founder and president of the PI Analytics Investment Adviser, the venture capital fund manager that is the investment manager of the Verte Opportunity Fund. His previous employment includes positions at the Federal Reserve, Fannie Mae, Wells Fargo, several privately held funds, and as an adjunct professor.
Hank Torbert, Venture Partner
Hank Torbert is a seasoned business leader and executive operating at the nexus of finance, strategy, innovation and operations within the industrials and energy sectors. Hank is an expert on how new technologies, such as artificial intelligence, robotics, renewables, transmission technologies and synthetic biology are changing the industrial landscape. He also serves as the President of a manufacturing company and is the Founder of the Frontier Conference, which focuses on industrial innovation. His past employment includes senior leadership roles at Smith Electric Vehicles, JPMorgan Chase, and private investment funds and companies.
Lacey Horn, Strategic Adviser
Lacey Horn is an internationally recognized thought leader, visionary creator, and financial expert. Her most recent ventures include Native Advisory LLC, where she serves Tribal Leaders as a strategy and financial consultant. To direct greater impact investment into Indian Country, Horn founded the Native Opportunity Zone Fund dedicated to Tribal Opportunity Zones. The Native OZ fund has been merged with the Verte OZ fund. Lacey's past employment includes serving as Treasurer of the Cherokee Nation and as a senior auditor at KPMG.
Visit Verte OZ Fund for more information at https://VerteOZ.com
The contents on this press release is for informational purposes only. This is not an offer to sell, nor a solicitation to buy Verte Qualified Opportunity Funds. That can only be done by our current Confidential Private Placement Memorandum ("PPM"). Securities offered by Verte Opportunity Fund Inc are for accredited investors only and have limited liquidity. The shares being sold in this offering have not been approved or disapproved by the Securities and Exchange Commission or any state's securities division. Nor has the Securities and Exchange Commission or any state securities department passed upon the accuracy or adequacy of the PPM or the disclosures provided therein. Any representation to the contrary is a criminal offense. The information is provided by Verte Opportunity Fund Inc. and while we endeavor to keep the information up to date and correct, we make no representations or warranties of any kind, express or implied, about the completeness, accuracy, reliability, suitability or availability of the information, products, services, or related graphics for any purpose. Any reliance you place on such information is therefore strictly at your own risk.