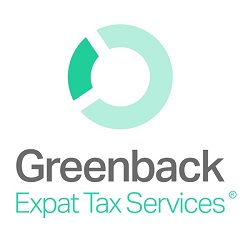 One of the most significant insights from conducting this annual survey is that a majority of Americans abroad feel their interests are ignored by the US government.
GRANDVILLE, Mich. (PRWEB) April 16, 2020
Last month, Greenback Expat Tax Services launched its 2020 US Expat Opinion Survey to the nearly 9 million American expatriates around the world. The survey asks expats to weigh in on key legal and political issues including taxation, the Coronavirus (COVID-19) pandemic, and the upcoming presidential election.
The survey launches at a time when tensions are high between many expats and the US government. Recently, some Americans abroad have criticized the State Department's response to US expats and travelers stuck overseas during the Coronavirus (COVID-19) pandemic. Currently, 73 percent of the 2020 survey respondents have expressed some level of dissatisfaction with the government's overall response to the crisis.
As the global pandemic constricts personal freedoms and finances, expats' frustrations are compounded by a history of dissatisfaction with the way the United States taxes its citizens abroad. US citizens must pay income taxes regardless of their location, which can feel unfair to expats who don't receive the full benefits of these funds. Plus, expats are subject to legislation that requires them to disclose foreign banking and financial information, which many feel is an invasion of privacy. Thus far, 67 percent of this year's respondents have indicated that they feel Americans abroad should not have to pay US taxes.
"One of the most significant insights from conducting this annual survey is that a majority of Americans abroad feel their interests are ignored by the US government," says Carrie McKeegan, Co-Founder and CEO of Greenback Expat Tax Services.
Based on the current results for 2020, 90% of expats feel their concerns are less likely to be addressed than those of Americans living in the US. Surprisingly, the US is one of the only developed nations that does not attempt to count its expatriate citizens formally. Having excluded expats since 1970, the 2020 Census will not count Americans living abroad. However, the data available shows a steady increase in expatriation over the past several years. Current estimates show that nearly 9 million Americans live outside the United States.
"Our focus has always been to protect and promote the interests of Americans living overseas," explained McKeegan. "This survey gives a voice to millions of Americans around the world. Greenback amplifies that voice by sharing the information with those best positioned to advocate on their behalf. The goal is to send a message to US policymakers and leaders about the interests of all Americans abroad."
When the survey results are released in June 2020, expats' opinions toward the US political environment may hint at their role in the upcoming presidential election. Last year's survey, which included responses from over 3,100 expats, found that most expats were disappointed by their representation in government and did not agree with the current system of taxation. This year, health concerns, travel restrictions, and financial climate may impact expats' feelings as well.
Expats can complete the 2020 Survey until June 15, 2020. In appreciation of their feedback, Greenback will enter participants for a chance to win a $1,000 Hotels.com gift card.
After the survey ends, Greenback will compile the findings to share with journalists and other expat advocates. To request this information, please email info@greenbacktaxservices.com.
More About Greenback US Expat Tax Services
Greenback Expat Tax Services makes life better for Americans living abroad by taking away the anxiety and hassle surrounding US expat taxes. Greenback understands that filing US taxes while overseas can be daunting, but Greenback was founded on the belief that it doesn't have to be that way. Greenback's expat-expert CPAs and IRS Enrolled Agents help expats navigate a complex system in a way that makes sense for their individual situation.
Contact us at info@greenbacktaxservices.com or greenbacktaxservices.com.