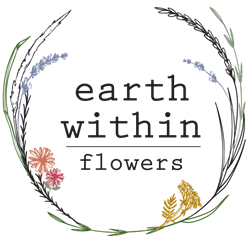 MISSOULA, Mont. (PRWEB) July 17, 2020
Earth Within Flowers, a florist in Missoula, MT, is pleased to announce that they are now offering a $10 off coupon code for those local day-of flower deliveries. People can now redeem the benefits of the discount coupon from the flower shop for flower deliveries.
Earth Within Flowers is a sought after wedding florist and floral arrangement service that has been providing prompt floral delivery at each customer's doorstep. Customers could receive $10 off for local day-of flower deliveries. For this, customers can utilize the coupon code "LOCALLOVE" to redeem the offer. With the increasing choices in the market to shop for the right flowers, Earth Within Flowers has emerged as the perfect choice for people who are looking for specialized floral arrangements, wedding flowers, seasonal wreaths and more.
The wedding florist and floral arrangement service offers the option to shop for luxurious and beautiful flower bouquets, gifts, and so much more. The idea of offering this discount is to offer customers a unique experience to make their occasion extra special and to help them shop for their dream gifts even in a tight budget. Earth Within Flowers has also introduced some of the best romantic gifts for loved ones, as this will offer a memorable experience to their customers.
With the discount, this month's customers can now shop and buy from the collection of flowers and gifts dedicated to weddings or holidays.
According to Melissa Lafontaine, owner and founder of Earth Within Flowers, "We bring beauty into peoples lives through the joy of seasonal, local flowers. Each of our gifts and flower bouquets is personalized as per the occasion. We also have a wide array of collection of gifts for events such as weddings, birthdays, anniversaries, holidays, and so much more."
With this new offer, people can now send their warm wishes in the form of flowers and gifts without burning a hole in their pocket. Interested customers who want to take advantage of this offer can visit Earth Within Flowers' official website and just mention the code "LOCALLOVE" to redeem the discount.
About Earth Within Flowers
Earth Within Flowers is a floral arrangement and wedding flower shop located in Missoula, MT, and is founded by Melissa Lafontaine. The work is seasonally demonstrated and has been defined as natural, delicate, and detail-oriented. The flower shop believes in empowering the local environment and farmers by sourcing foliage and blooms from local and northwest farmers and ethically harvests from natural and wild areas. They believe in supporting local Montana and organic floriculture by sourcing blooms from Northwest farmers.
###
To learn more about Earth Within Flowers, call Melissa Lafontaine at 406.240.1367 or send her an email at melissa@earthwithin.com. Visit their official website today at https://earthwithin.com to check out the lovely flowers they are offering.