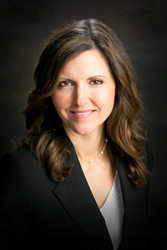 VIRGINIA BEACH, Va. (PRWEB) October 09, 2020
East Coast Trial Lawyers is pleased to announce the addition of Shannon Beth Bayona to the firm's legal team. Ms. Bayona will focus on family law, personal injury, and civil litigation, practicing out of the firm's Virginia Beach office. The addition of Ms. Bayona will enable East Coast Trial Lawyers to meet the growing demand for the services it provides to its clients.
Prior to joining East Coast Trial Lawyers, Ms. Bayona engaged in constitutional litigation and appellate advocacy and served as an advisor on legislation and policy for state and federal legislators, as well as for government and private agencies. As a result of her experience, television and radio networks have invited her to speak on multiple occasions regarding cases and public interest stories and she has testified before the United States Senate Judiciary Committee, Subcommittee on the Constitution. Ms. Bayona has also served as an adjunct faculty member at Regent University School of Law.
Ms. Bayona's passion for justice and confidence in the courtroom gives her clients an advantage. She puts her clients at ease by providing them with a compassionate ear and a personal touch that is not often found in the practice of law. Ms. Bayona earned her J.D. from Regent University School of Law, where she graduated Magna Cum Laude. She is admitted to practice throughout the Commonwealth of Virginia, as well as for the United States District Court for the Eastern District of Virginia, the U.S. Court of Appeals for the Fourth Circuit, and the Supreme Court of the United States.
About East Coast Trial Lawyers
Located in Virginia Beach, East Coast Trial Lawyers is a national law firm with a local feel, serving clients nationwide. Practice areas include personal injury, Workers' Compensation, criminal law, family law, civil litigation, estate planning, non-profit and church representation, and corporate law. Around the corner or around the world, East Coast Trial Lawyers delivers results. For more information, call 757-352-2237 or visit http://www.eastcoasttriallawyers.com.