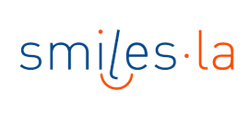 East Los Angeles, CA (PRWEB) March 13, 2017
East Los Angeles dental team, Dr. Ramin Assili and Dr. Michel Elyson, announce that they are now offering emergency dental treatments at their office, Smiles LA. Emergency dental treatment is essential to stop immediate symptoms and prevent complications from many serious conditions affecting the teeth and gums. A dental emergency can arise from long-term dental problems, such as severe tooth decay, as well as from physical trauma.
Dental emergencies come in many forms and can present an array of symptoms. Two common dental emergencies are cracked teeth and broken teeth. These problems involve the breaching of the tooth enamel, which can allow bacteria to enter and cause an infection. An infection can also develop after the enamel is breached by longstanding decay. Tooth pain, often called toothache, is a common symptom of tooth infections and indicates the need for immediate care. An abscess, or collection of pus, can also develop inside the oral soft tissues because of an infection. Other examples of dental emergencies are knocked-out teeth, dislodged teeth, and objects lodged between teeth.
Smiles LA offers many different treatments in addition to emergency services. Patients can visit the office for general dentistry, such as cleanings and exams. The office also provides several restorations, including tooth-colored fillings, inlays, onlays, and crowns. Cosmetic dental procedures the dentists can perform include veneers, tooth whitening, and smile makeovers. You can also come to Smiles LA for Invisalign, sleep apnea treatment, TMJ treatment, and periodontal care.
Dr. Elyson and Dr. Assili both earned their undergraduate degrees at California State University, Northridge, where they majored in Chemistry and Biochemistry, respectively. At UCLA School of Dentistry, Dr. Elyson and Dr. Assili earned their DDS degrees. As reputable members of the American Dental Association and several other professional organizations, the dentists have completed many hours of continuing education in order to offer the latest techniques and technologies to their patients. For instance, both dentists have graduated from the world-renowned Misch Implant Institute. Countless patients have benefited from the services provided by Drs. Assili and Elyson, who work to give patients optimal oral health and great-looking smiles.