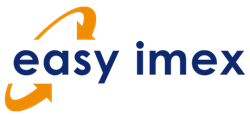 Our Product to Market solution allows any importer to outsource the entire import process, from sourcing manufacturers to shipping the goods to their warehouses.
SHANGHAI (PRWEB) September 10, 2020
The company was established in 2005 and since it has served hundreds ecommerce sellers from the UK, US, Australia, Canada and Europe. In 2019, Easy Imex exported over USD 25 million worth of goods.
"Over the past 16 years, Easy Imex has understood the needs of ecommerce sellers when purchasing in China. As a result, we have created the Product to Market solution that basically makes it easy to import form China, no matter the experience of the importer," says Adam Gilbourne, the Founder of Easy Imex.
Over recent years, ecommerce has rapidly won many sellers' plaudits because of the higher measure of flexibility and convenience it affords. It is important to note that most of the products sold by sellers on these ecommerce platforms are sourced from China. Sourcing products from reliable factories could be a herculean task.
Ecommerce sellers need products that speak quality, value, and feasible pricing to stay effective in the online marketplace. It is in this area that Easy Imex has had it figured out for their clients. They help clients source factories with the lowest product pricing while keeping the quality standards imposed by their clients.
"As a seller looking for manufacturers in China, you can ransack the internet or Alibaba and eventually find a good manufacturer. However, in the long run, you will want to create a strong relationship with the factory to lower prices. In this case, using a sourcing company on the ground is the only way to achieve this, and now more than ever due to the pandemic," says Adam Gilbourne, Founder of Easy Imex.
Paradoxically, the stay-at-home orders posed by COVID have motivated many consumers to remain at their homes and shop goods online. To most of them, acceptance and recalibration are the integral values of survival in this COVID period. This rapid exchange of values on the part of consumers presents an increasing demand for purchasing essential goods from companies in China. Now Easy Imex comes in handy as China's government is still closing the borders to foreigners without a residence permit.
Furthermore, exhibitions and trade shows have always been a suitable method of sourcing manufacturers in China for foreign importers. However, China's government is still closing the borders to foreigners.
Adam Gilbourne concluded, "These travel restrictions to foreigners in China are seriously affecting foreign importers. Nevertheless, exhibition fairs in China are still happening. As these fairs also serve the domestic market and the fact that exhibitors had to commit their attendance pre-COVID-19, it's expected to proceed as normal, full of manufacturers and suppliers."
Hence, many foreign companies importing from China have found that working with Easy Imex is the workaround of travel restrictions; allowing them to have a physical presence on the ground visiting exhibitions and factories throughout China on their behalf.
Easy Imex has managed to remain one of the most significant sourcing company in China to ecommerce sellers. The company hopes to expand its horizons and be the kingpin in the sourcing industry.