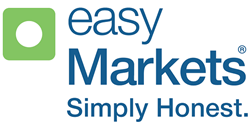 This sponsorship agreement between two reputable organizations, respected within their fields, will undoubtably bring immense value to both parties. - Nikos Antoniades, CEO of easyMarkets
Limassol, Cyprus (PRWEB) September 13, 2019
easyMarkets, the award-winning global CFD broker, has entered into an exclusive three-year partnership with Real Betis Balompié. The partnership sees easyMarkets become the Spanish La Liga club's primary sponsor.
On September 13th the team and company had a press conference which covered the exclusive sponsorship agreement. easyMarkets CEO Nikos Antoniades spoke about the partnership to members of the club and media.
The easyMarkets brand will undoubtedly benefit from the global broadcast and media exposure of La Liga, helping to support the business in its future growth plans, especially in Spanish speaking markets. The easyMarkets logo made its debut on the team's kit during its match against Real Valladolid. The easyMarkets logo is featured on all of the first team playing kits and training product, along with prominent branding around the Estadio Benito Villamarín in Seville and through the club's digital assets.
Nikos Antoniades, CEO of easyMarkets, commented, "This sponsorship agreement between two reputable organizations, respected within their fields, will undoubtably bring immense value to both parties. I look forward to working closely with Real Betis in order to maximize both the tangible and intangible benefits for everyone involved."
Ramón Alarcón, CBO of Real Betis Balompié, said, "We are really happy to have signed this three-year deal because sponsorship agreements increase their value in a long-term relationship. At the same time, the idea of a technology-based CFD broker choosing Betis for entering the football space is quite satisfactory for us, as it highlights the effort we are making in the digital environment, which is one of the assets that easyMarkets values the most."
easyMarkets Chief Marketing Officer, Ohad Golan, explained the rationale behind the partnership, "We look forward to the opportunities that will be presented through this partnership for brand exposure and recognition within the Spanish speaking world specifically, and more broadly the rest of the world, as La Liga and European football is not only watched by millions but also broadcast globally. I would also like to take this opportunity to thank SportQuake and the club's management for the expedited process which lead to a fruitful outcome. I want to wish the team a very successful season."
Matt House, Founder and CEO of SportQuake, said, "easyMarkets is a highly innovative and ambitious global business, that wanted to expand its brand recognition into new markets, at scale. A long term partnership with a highly respected club such as Real Betis is the perfect vehicle to help easyMarkets achieve its goals and we are delighted to have been able to put the deal together."
About easyMarkets
easyMarkets is an award winning global broker with full market access, innovative trading platforms and a commitment to easy trading.
easyMarkets was founded on the idea of democratizing trading. Back in 2001 when easyMarkets was founded, the only way to trade was through a physical trading room as a wealthy individual or an institutional client. If you didn't have an initial investment of tens of thousands of dollars or more it was impossible to trade.
Our purpose was to give market access to anyone that wanted it. We ended up fundamentally changing the online trading industry – which only offered Forex at the time. In 2001 we accepted initial deposits from $25, that could be funded online via credit card – instead of lengthy bank transfer. Our customers responded with loyalty and helped us grow.
Over the years we expanded our CFD offerings to include global indices, energy, metals and more. In 2016 we rebranded from easy-forex to easyMarkets. We managed to democratize trading, make it accessible and easier – but there is always more we can offer our customers.
We were the first to offer a true online trading platform that you could not lose more than what you invested. We continued innovating - offering valuable trading tools and conditions such as free guaranteed stop loss, insideViewer, Freeze Rate – and our most innovative tool yet: dealCancellation which allows traders to undo losing trades within an hour for a small fee.
###