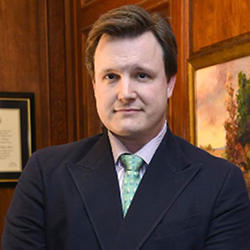 I am excited to welcome Chad and the Hagan Capital Group to Eaton Square. We have seen the increasing role Family Offices play in the PE sector in recent years, and so I am very pleased Chad and his team can bring expertise in the family office sector to Eaton Square in the US and UK. - Reece Adnams
ATLANTA (PRWEB) August 03, 2020
Eaton Square is pleased to announce its growth into Atlanta, Georgia in the US with the addition of Hagan Capital Group (HGC).
This is an important addition for Eaton Square as HGC brings extensive experience working with Family Office investors in the US and UK. With this integration, Eaton Square strengthens its capability to work with family offices helping them grow their business through opportunities in the US, Asia-Pacific and Europe.
Hagan Capital Group was established as a single family office in 2003 and has since focused on the US and UK family office sector. HCG provides cross-border mergers and acquisitions expertise, capital services and strategic advisory to companies, enterprises and entrepreneurs.
"I am excited to welcome Chad and the Hagan Capital Group to Eaton Square. We have seen the increasing role Family Offices play in the PE sector in recent years, and so I am very pleased Chad and his team can bring expertise in the family office sector to Eaton Square in the US and UK," Reece Adnams, Eaton Square CEO.
Leading the firm is Chad Hagan. Chad has over twenty years' experience in direct investing with bulge bracket banks, corporate finance, M&A, capital markets and working with multinational multimillionaire and multibillionaire families. He successfully led a four year London based cross-board IPO syndication and new issue trading endeavor for a family office fund in American, Canadian, British and Korean markets.
Chad is considered an expert in the global commodity markets, United States healthcare markets, family foundation and the family office world; he divides his time between his headquarters outside of Atlanta, Georgia and West London, England.
"We are quite excited to have joined Eaton Square. Eaton Square has a deep bench of talent and a global footprint only found in Fortune 50 enterprises. Joining Eaton Square allows us to stay true to our form and culture, while continuing to redefine our international practice by focusing on cross-border endeavors within the Eaton Square team and pipeline," Chad Hagan, Principal.
Joining Chad are:

Bill Trainor has extensive Fortune 500 operation experience and family office buy-side experience with a focus on deal analysis and financial modeling for a wide range of industries. He manages a team of analysts covering various industries to include professional sports, natural resources, entertainment, commercial real estate, and retail.

Jim Eppelin's focus is in Business Development and Strategy engagements in the high tech and startup sectors. He has extensive experience in Product Management, Product Development, Sales and Marketing, Customer Service/Operations, Software Development, Revenue Assurance and Audit, Reporting and Analytics/BI, manufacturing and mechanical design engineering.
Eaton Square, a cross-border M&A and capital services firm, with 21 offices across the US, Canada, China & Hong Kong, Australia, New Zealand, UK, Spain, Switzerland, Singapore and Malaysia.
If you're interested to speak with our Family Office team, please contact the following individuals:

Chad Hagan – chad.hagan@eatonsq.com
Bill Trainor - bill.trainor@eatonsq.com
Jim Eppelin - jim.eppelin@eatonsq.com
Reece Adnams – reece.adnams@eatonsq.com
Website: https://eatonsq.com/
LinkedIn: https://www.linkedin.com/company/eaton-square/