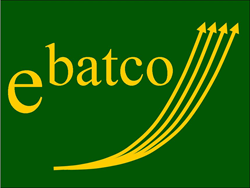 The Dependable Testing Lab You Want For The Expert Solutions You Need!
EDEN PRAIRIE, Minn. (PRWEB) April 16, 2020
Ebatco announces the successful completion of its ISO/IEC 17025:2017 certification process. After assessments of the quality management system, testing procedures and competencies, Perry Johnson Laboratory Accreditation, Inc. has recognized Ebatco for fulfilling the stringent requirements set forth by the international standard and has issued Ebatco the Certificate of Accreditation for a defined scope in Chemical, Mechanical, Metallurgical, and Thermodynamic Testing fields.
ISO/IEC 17025:2017 is one of the highest standards that a testing laboratory can meet. ISO/IEC 17025:2017 covers management systems for quality, administrative and technical operations. ISO/IEC 17025:2017 accreditation indicates the accredited lab meets the general requirements for the competence to carry out tests and/or calibrations including sampling, using standard methods, non-standard methods, and laboratory-developed methods in the specified and listed test scope.
"The issuance of ISO/IEC 17025:2017 to Ebatco is the best indication of Ebatco's continuing commitments and efforts in providing excellent quality lab services to our worldwide customers," commented Dr. Dehua Yang, Founder and President of Ebatco. "This is the first time we are accredited to ISO/IEC 17025:2017, and the second time we are accredited to ISO/IEC 17025. Ebatco first achieved ISO/IEC 17025:2005 accreditation in 2017." "This time we have not only satisfied the newest ISO/IEC 17025 standard, but we have also significantly expanded our accredited scope by adding a new field of Metallurgical Testing, and adding AFM, FTIR, Raman, Streaming Potential analysis, etc. to the existing field of Chemical Analysis." "We are excited about this accreditation and look forward to better supporting our customers' testing and analysis needs."
About Ebatco
Ebatco is a nanotechnology service and development company. It is Ebatco's ongoing commitment to serve international communities through its broad range of first-class products and services worldwide. The core value of Ebatco's products and services resides in the belief of world prosperity through technological innovation, international trade, and mutually beneficial business relationships.
Ebatco's Nano Analytical and Testing Laboratory provides comprehensive, advanced and critical analyses, measurements and tests of materials and devices. Its technical consulting and lab services support customers in R&D, new process optimization, failure analysis, part performance verifications, regulatory compliance tests, and legal investigations. Ebatco delivers reliable and quality solutions for clients' analytical and testing needs.
Learn more about Ebatco at http://www.ebatco.com.
###