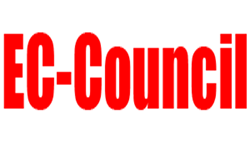 Our Certified Ethical Hacker certification continues to be the gold standard, particularly during these changing times, We have learned from its increased demand and are working to up our game even further to create a cyber training platform like no other option available
TAMPA, Fla. (PRWEB) August 31, 2020
EC-Council, the world leader in cybersecurity training and certification, today announced demand for its Certified Ethical Hacker (CEH) training program has skyrocketed, despite a failing economy during Covid-19. A huge amount of the world's workers are now working from home, opening their organizations up to more vulnerabilities than ever before. Because of this opportunity for theft, threats from cybercriminals are on the rise. Because of these factors along with the fact that the industry has been growing every year, the cybersecurity market is projected to reach $258.99 Billion by 2025. Due to this growth and the associated increased demand for CEH and other cybersecurity training programs, EC-Council has engineered new methodologies to revolutionize the future of cybersecurity education, which will be announced live on September 16th.
"Our Certified Ethical Hacker certification continues to be the gold standard, particularly during these changing times," said Jay Bavisi, President and CEO of the EC-Council Group. "We have learned from its increased demand and are working to up our game even further to create a cyber training platform like no other option available."
With the growing need for the CEH and other cybersecurity training programs, research and development specialists at EC-Council have engineered new and innovative methodologies to transform the future of cybersecurity hiring using a first-of-its-kind skill-based training approach. Bavisi will share details in a live webinar on September 16, 2020. To register for this event, click here.
Cybersecurity experts have recently raised the alarm that dangers like insider threats such as voice and video spoofing, including by those impersonating C-level management, may go undetected. To counter this issue, in May, EC-Council launched its CEH Master Scholarship Program to support national and global security efforts to combat cyber-terrorism. The initial program included total scholarships valued at $550,000 for the ethical hacking community. But as cybersecurity professionals and enthusiasts across the globe began applying for the scholarship in large numbers, the EC-Council Award Committee raised the scholarship cap, awarding over $1 million in scholarships, covering the CEH Practical Exam fee for 1,900 recipients in under 60 days.
With more than 5,500 scholarship applications worldwide, it is clear there is an increased demand for the CEH as cybercrime remains on the rise. Applicants from countries around the world have included the U.S., Singapore, South Africa, India, Philippines, Turkey and Nigeria, as well as Uruguay, Rwanda, Vietnam and Slovenia, which are some of lowest ranked countries on the Global Cybersecurity Index.
The CEH has been the world leader in ethical hacking certifications for the past two decades, meeting global standards such as the ANSI accreditation, NICE framework mapping, and GCHQ Certified Training. Even during the Covid-19 pandemic, leading organizations across the world insist on hiring CEH certified professionals who continue to serve the U.S. Department of Defense, the British Government Communications Headquarters, the Federal Bureau of Investigations, and the U.S. Army, Navy, Air Force, and Marines, as well as other government and military organizations. CEH professionals also continue to serve leading corporate organizations such as IBM, Lockheed Martin, HP, Dell, Ernst & Young, and many more during Covid-19.
The CEH is a standard consistently used for positions including Discovery Analyst, Software Engineer, Security Analyst, Threat intelligence Analyst, Penetration Tester, Infosec Manager, Vulnerability Assessment Analyst, Enterprise Architect, and Ethical Hacker.
About EC-Council:
EC-Council's sole purpose is to build and refine the cybersecurity profession globally. We help individuals, organizations, educators, and governments address global workforce problems through the development and curation of world-class cybersecurity education programs and their corresponding certifications and provide cybersecurity services to some of the largest businesses globally.
Trusted by 7 of the Fortune 10, 47 of the Fortune 100, the Department of Defense, Intelligence Community, NATO, and over 2000 of the best Universities, Colleges, and Training Companies, our programs have proliferated through over 140 Countries and have set the bar in cybersecurity education. Best known for the Certified Ethical Hacker program, we are dedicated to equipping over 230,000 information age soldiers with the knowledge, skills, and abilities required to fight and win against the black hat adversaries.
EC-Council is an ANSI 17024 accredited organization and have earned recognition by the DoD under Directive 8140/8570, in the U.K. by the GCHQ, and a variety of other authoritative bodies that influence the entire profession. Founded in 2001, EC-Council employs over 400 people worldwide with 10 global offices in the USA, Canada, U.K., Malaysia, Singapore, India, and Indonesia. Learn more at http://www.eccouncil.org, https://try.eccouncil.org/free-cybersecurity-event/