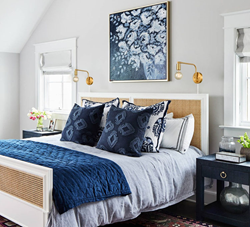 SANTA CLARA, Calif. (PRWEB) April 25, 2020
The use of light is an essential part of any home decor. Aside from the beauty and glamour, it also serves to enhance night vision and provide security around the home. The positioning of a light source is one of the most essential considerations in determining the effectiveness of a light. Plug-in wall lights enjoy the most flexibility in this regard.
What Are Plug-in Wall Lights?
This is a type of light that has an extension wire at the end of which is a plug. Unlike other types of wall light wiring, they do not require professional installation, nor does it present any risk. Feel free to attach them anywhere; bedsides, in the kitchen, over a desk top in the library or anywhere else. They offer more versatility than ordinary wall lights.
10 Reasons You Should Consider A Plug-in Wall Light
1. Easy to Use
Since its discovery until the present time, the ease of using such a light fixture surpasses that of other lights. This is not only because of the design structure and the simple process of plugging it into a socket. The real reason is that they are less cumbersome and do not require outside assistance.
2. Easy to Transfer
The portable nature of plug-in wall lights makes them easier to transfer from one location to another. The ease of installation and removal, and their portable nature makes them adaptable to different home arrangements. Whenever there's a need for changing the position of lights, just remove a plug-in wall light from the socket and move it to another location.
3. Serve Better Purposes
As a result of their portability and ease of operation, plug-in wall lights can be more versatile. They can act as a lamp on the table for reading purposes. They can be used as a bedroom light to ease accessibility in the room. Placing them above the kitchen table can make food preparation easier, among several other tasks.
4. Licensed Professionals Not Required
Plug-in wall lights come with a wire and a plug that makes them easy to connect to a socket. Therefore they require no outside professionals to tackles the job. This spares the homeowner stress and extra cost.
5. Less Risky to Use
One of the most important advantages of the plug-in-wall light is its inherent safety. Most of these fixtures present less danger in terms of being exposed to naked circuits or connected wires that risk electrocution. They are also less risky to operate. Homeowners need need only inspect the plug for dryness, then connect it to an empty socket to provide power.
6. Cost Effective
For the least expensive and most reliable source of movable room beautification with regard to light sources around the home, plug-in wall lights are no doubt the winners. They are not only relatively cheaper to acquire as compared to other types of lighting, but they can perform several functions, thereby reducing the cost of of acquiring multiple lighting.
7. Fashionable
Plug-in wall lights come in many different designs that complement a variety of interior designs.
8. Versatility of Designs and Colors
Above and beyond the fashionable shapes for which most plug-in wall lights are known, they also come in different colors and structures that make them attractive complements to a range of room designs.
9. Easy to Acquire
They are plentiful and come in a range of different patterns, thus guaranteeing much freedom of choice.
10. Emit Less Heat
Unlike every other kind of lighting, plug-in wall lights emit less heat and do not warm up a room unnecessarily.