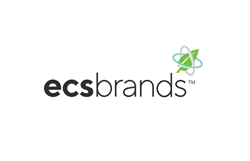 "This is an exciting time for ECS," said Jaffee. "We have been working tirelessly on numerous groundbreaking hemp and CBD innovations that we are sure will completely disrupt the industry, set new standards for quality and push the industry forward."
BLOOMFIELD, Colo. (PRWEB) June 23, 2020
With their rapid and continued growth, ECS Brands expands to commandeer former Dean Foods' 10,000 square foot research and development facility. A group of leading and innovative visionaries, ECS Brands is poised to become a true disruptor of the ever-evolving hemp-based products market.
Led by hemp industry veteran/Elixinol co-founder Arthur Jaffee – Boulder native, former D1 athlete (University of Colorado) and experienced entrepreneur – ECS Brands had swiftly outgrown their previous space, even before construction of their new state-of-the-art cGMP lab was completed.
"This is an exciting time for ECS," said Jaffee. "We have been working tirelessly on numerous groundbreaking hemp and CBD innovations that we are sure will completely disrupt the industry, set new standards for quality and push the industry forward."
With multiple brands strategically poised for launch, (Hemp Fuel, Care By Derma, Enlighten Hemp, and Scooba Snacks) ECS is positioned to be the major player in this highly-regulated industry going forward.
"We put a lot of research and scientific understanding into our brands, products and ingredients" explains Jaffee. "Our new space comes at an ideal time, as we are gearing up to further our exciting research and development work on the food side of hemp, completely reinventing hemp protein and expanding its many benefits for health and wellness."
Along with the research and development lab space, ECS Brands will also acquire state-of-the-art equipment and a sensory testing facility.
"We have a rapidly growing list of innovations currently in development," said Jaffee, "as well as an expanding portfolio of patents that are pending and completed."
Several of those patents are associated with their Quantum Molecular Partitioning™ (QMP) technology.
"We are beyond excited for our QMP tech, which is a true breakthrough in water-based extraction and refinement technology. This is geared towards the purification of desirable elements from plants that can be used in food, medicine, and industrial applications – allowing us to achieve near 100% utilization of the hemp plant – something no other company has done before. We have many other truly innovative technologies that we've been working on that we are excited to reveal at the right time."
ECS Brands is a forward thinking company with years of experience in plant-based science and endocannabinoid system (ECS) wellness initiatives. With the addition of this newest facility to their portfolio, they will only continue to grow their hemp innovation portfolio.
ECS Brands is a rapidly growing hemp-products innovator with the mission to combine scientifically driven formulations with advanced product development techniques in order to create wellness based, whole-spectrum, hemp products that promote and enhance healthy lifestyles. More information at ECSBrands.