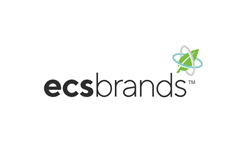 We want to build a culture that values quality and genuineness above all else, even if it means a challenge.
BROOMFIELD, Colo. (PRWEB) July 27, 2020
ECS Brands, an innovative hemp and cannabinoid supply and products manufacturing company, announces that their company has earned the USDA Organic and Project Non-GMO Certifications.
"We are very pleased to have been granted these two all-important distinctions," said Arthur Jaffee, ECS Brands CEO. "As we continue to experience exciting growth of our brand and product manufacturing, this is just the beginning."
Having recently doubled their footprint through expanding into over 10,000 square feet of new research and development space, formerly occupied by Dean Foods, their upward trajectory is apparent. The USDA Organic Certification means that ECS Brands has completed the rigorous, safe agricultural and handling regulations expected to this merit and has passed a taxing inspection process. The addition of the Project Non-GMO Certification showcases the dedication of ECS Brands to work with only the best natural ingredients grown without genetic modification.
"We want to be the best; we want to build a culture that values quality and genuineness above all else, even if it means a challenge - to be an organization that the industry can look up to," explained Jaffee. "We are continually striving to maximize the hemp plant's possibilities, not just in product development but also through validation and sustainability. We are committed to the long-term science and development of novel natural products that can truly help people, taste great, and positively impact the future of the industry. These two certifications are important to us to display that core belief, that we care about what we make and stand behind."
ECS Brands is a forward-thinking company with years of experience in plant-based science and endocannabinoid system (ECS) wellness initiatives. With the addition of their newest facility and the Organic Certification to their portfolio, they will only continue to grow their hemp innovation platform.