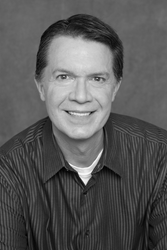 I work hard to maintain a complete level of satisfaction for all of my clients
Evanston, IL (PRWEB) September 14, 2015
Five Star Professional is pleased to announce Ed Watts, Jameson | Sotheby's International Realty, has been chosen as one of Chicago's Five Star Real Estate Agents for 2015.
Five Star Professional partnered with Chicago magazine to recognize a select group of Chicago-area real estate agents who provide quality services to their clients. Less than 7% of real estate agents in the area were selected. Ed Watts will be featured, along with other award winners, in a special section of the October issue.
"I have been selling real estate in Chicago, Evanston and the North Shore for 30 years now and am very proud of the fact that nearly 100 percent of my business is referred to me from past clients or repeat business. I work hard to maintain a complete level of satisfaction for all of my clients. It means more than other sales awards that I have received in the past as this award is for quality of service, rather than number of sales or overall sales volume. I'm honored to receive the Five Star Real Estate Agent award once again, this time for the fifth consecutive year," says Ed Watts of Jameson | Sotheby's International Realty .
The Five Star Real Estate Agent award program is the largest and most widely published real estate agent award program in North America. Agents are measured using an objective, in-depth research methodology with significant focus on customer feedback and overall satisfaction.
"I have a very loyal and supportive list of past clients who have referred many of their friends and family to me over the years, and for that I am sincerely thankful. I've always been interested in real estate, reading my first book about real estate when I was a young teenager. I also am very interested and have an extensive knowledge of remodeling, construction and the mechanical components of a home. I also like helping clients through what can sometimes be a stressful situation, and do my best to use my years of experience to guide them through the process from start to finish," he says.
"The home buying and selling process can be very stressful. Five Star Professional works hard to identify those outstanding real estate agents that can make all of the difference. Five Star Real Estate Agents are experienced professionals that get top marks from their clients and get results," says Josh Kimball, VP Marketing, Five Star Professional
Five Star Professional has been conducting market research to define and promote professional excellence in service professionals since 2003. Its Five Star Real Estate Agent award program is the largest and most widely published real estate agent award program in North America.
Real estate agents are awarded based on an in-depth research process. Thousands of consumers are contacted to rate their real estate agent on 10 evaluative criteria including customer service, market knowledge, negotiation, closing preparation and overall satisfaction. Beyond a qualifying client evaluation score, real estate agents are evaluated on objective criteria such as experience, production levels and disciplinary and complaint history.
There is no fee to be considered or awarded. Visit http://www.fivestarprofessional.com for more information.