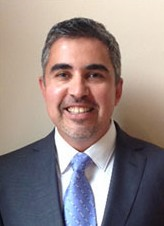 EDEN PRAIRIE, MN (PRWEB) September 24, 2018
PerioWest's Dr. Andres Sanchez, has completed a three-day intensive training from two world-renowned periodontal specialists, Dr. Pierpaolo Cortellini and Dr. Maurizio Tonetti, in Florence, Italy. This workshop focused on helping his patients who suffer from jaw-related gum and bone loss using minimally invasive periodontal regeneration microsurgical techniques.
The advanced training workshop, "Biologically Driven Minimally Invasive Periodontal Regeneration to Intrabony Defects and Furcations" included live surgery, 3D simulations and lectures to help professionals like Dr. Sanchez open new doors for patients seeking the latest treatments. Throughout the course, participants learned proven ways to promote the body's natural ability to regenerate hard and soft tissues.
As a well-regarded periodontist in Eden Prairie, MN, Dr. Sanchez regularly works with those throughout the region who suffer from bone loss and gum loss. As periodontal disease advances from its initial stage, gingivitis, the hard and soft tissues of the mouth consistently are attacked by unwanted bacteria and infection. Over time, this leads to lowered bone density and the destruction of gum (gingival) tissues.
With the assistance of minimally invasive treatments, patients can reverse some or all of the damage caused by untreated periodontal disease. Ultimately, many in this situation who undergo this process may be able to enjoy the advantages of other advancements including dental implants and ridge augmentation. Additionally, they will be less at risk of further damage to their oral and systemic health.
Dr. Sanchez encourages anyone who has been diagnosed with periodontal disease or who has had periodontal disease, treated or untreated, to visit his office to discuss the possibility of periodontal regeneration microsurgery. Appointments can be made by calling 952-479-4705, and referrals are not required. He is also welcoming new patients who want the value, results and compassion that come with working with a highly trained periodontist in Eden Prairie, MN.
About the Periodontist
PerioWest is a periodontal practice offering personalized dental care for patients in Eden Prairie, MN and the Twin Cities areas. Dr. Andres R. Sanchez received his Certificate & Master's Degree in Periodontics from the prestigious Mayo Clinic in Minnesota in 2004. He is a Board-Certified periodontist and a Diplomate of the American Board of Periodontology. In addition, Dr. Sanchez has been involved as a primary author in more than ten scientific papers published in major periodontal and implant dentistry journals. To learn more about Dr. Sanchez and the services he provides, please visit his website at http://www.periowestmn.com or call 952-479-4705.