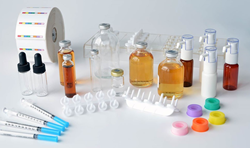 Providers with decades of experience, as well as providers new to immunotherapy, can truly benefit from coming to Edge for everything needed to organize their practice and provide the best care for their patients
COLCHESTER, Vt. (PRWEB) August 17, 2020
Edge Pharma, a leader in the world of allergy immunotherapy, has recently launched a new website, Edgeallergy.com, showcasing Edge's comprehensive portfolio of immunotherapy testing and treatment supplies, full catalog of allergenic extracts, and online ordering portal. "We're thrilled with our new website and our ability to clearly display our wide range of products, that now can be ordered easily by health care providers and clinics," said Rick Aloi, President of Allergy Services for Edge Pharma.
Edge's catalog includes more than 1,000 products, including bulk allergenic extract vials, SLIT dropper bottles, skin testing devices, vials and diluents, and vial trays and racks.
Edge Pharma's complete allergy solution includes Xtract Immunotherapy Software, which manages each aspect of allergy immunotherapy, from initial diagnostic testing through treatment set mixing and injection tracking. Xtract's vial labeling system, which prints USP compliant labels for allergy vials, is simple to install in allergy and ENT clinics.
"Providers with decades of experience, as well as providers new to immunotherapy, can truly benefit from coming to Edge for everything needed to organize their practice and provide the best care for their patients," Aloi says.
Providers can learn about Edge Pharma's complete allergy solution and register for an online ordering account by visiting Edgeallergy.com. As part of its program, Edge also offers a dedicated phone line for clients, (802)497-0161, staffed by professionals with years of experience in the allergy world.