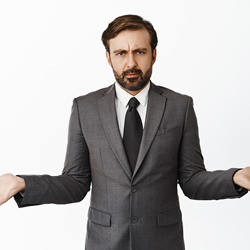 While data plays a critical role in business success, it can also increase security and compliance risks. When advising their clients on cyber security, legal teams must take into account the dangers posed by shadow data.
HOBOKEN, N.J. (PRWEB) January 26, 2023
Messaging Architects, an eMazzanti Technologies Company and eDiscovery technology expert, explains why lawyers need to understand shadow data in a new article. The informative article first explains where shadow data comes from, including unsanctioned messaging apps, multi-cloud environments, and personal archives.
The author then asserts that ignoring shadow data can be dangerous, especially in healthcare organizations. He then urges readers to take control of shadow data by using modern tools such as Microsoft Purview to find and classify it. He concludes by warning organizations to ensure that users have only the access to data that they need.
"While data plays a critical role in business success, it can also increase security and compliance risks," stated Greg Smith, Vice President of Services Delivery at Messaging Architects. "When advising their clients on cyber security, legal teams must take into account the dangers posed by shadow data."
Below are a few excerpts from the article, "Why Lawyers Need to Understand Shadow Data."
"In a digital environment dominated by cyber threats and privacy regulations, proactive organizations take great care to protect sensitive data. For instance, healthcare organizations bolster security around their EMR. But they may be neglecting shadow data, the sensitive data that lives outside the EMR, beneath the radar of the IT department."
Where Shadow Data Comes From
"For instance, in a constant drive to increase productivity, employees often turn to shadow IT to work more efficiently. For instance, they may use unsanctioned tools and services to share documents or message colleagues. Data present in those tools, outside the view of IT, becomes shadow data."
Ignoring Shadow Data Can Prove Dangerous
"Legal and IT teams may not be aware of the existence of shadow data in their organizations. However, hackers fully understand the value of that data, and they have sophisticated methods to find it. That makes ignoring the shadow data problem potentially very costly."
Find and Classify Data
"To take control of shadow data, organizations need to gain visibility into all data storage locations and tag sensitive data. Creating an initial data map can prove challenging, as the security team will need to shine a light into all possible data environments. Fortunately, the information governance industry makes tools and automation available to ease the process."
Information Governance Experts
No tool or policy will completely eliminate shadow data. However, by implementing consistent information governance strategies across all environments, organizations can mitigate the risks posed by shadow data. The information governance consultants at Messaging Architects help organizations get started with tools to help them locate, secure, and monitor data wherever it lives.
Have you read?
Legal Teams Save Time and Reduce Costs with Early Data Assessment
4 Ways Successful Companies Leverage eDiscovery Trends to Increase Efficiency and Reduce Cost
About Messaging Architects
Messaging Architects specializes in effectively managing and securing an organization's most precious asset, its information. With over 20 years of information management and technology consulting experience, the Messaging Architects team has provided corporations, educational intuitions, health care facilities and nonprofits with methodologies, procedures, and technology to keep their data organized, compliant and secure.
About eMazzanti Technologies
eMazzanti's team of trained, certified IT experts rapidly deliver increased revenue growth, data security and productivity for clients ranging from law firms to high-end global retailers, expertly providing advanced business cyber security, retail and payment technology, digital marketing services, cloud and mobile solutions, multi-site implementations, 24×7 outsourced network management, remote monitoring, and support.
eMazzanti's consistent growth landed them on the Inc. 5000 list 9X. Recognized as a 4X Microsoft Partner of the Year, the #1 ranked NYC area MSP, NJ Business of the Year, and 5X WatchGuard Partner of the Year, the company excels as a trusted outsourced IT partner! Contact: 1-866-362-9926, info@emazzanti.net or http://www.emazzanti.net Twitter: @emazzanti Facebook: Facebook.com/emazzantitechnologies.