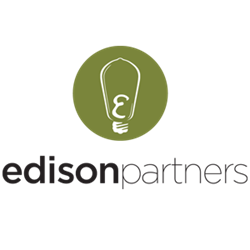 PRINCETON, N.J. (PRWEB) August 23, 2018
Edison Partners today announced an investment by Vista Equity Partners ("Vista") in its portfolio company ComplySci. ComplySci, the leading provider of regulatory technology for financial and professional services companies, received a significant growth investment and liquidity for shareholders from Vista. Edison will continue to maintain a meaningful minority ownership position in the company.
Based in New York City, ComplySci began by serving the regulatory compliance needs of the financial industry to monitor personal trading compliance and other employee compliance misconduct. The company has rapidly expanded into a regulatory technology (regtech) leader across additional markets such as public corporations and professional services. Since Edison's initial investment in 2014, revenue grew over 400 percent. In the last two years, the company has increased its customer-base by more than 60 percent and completed the acquisition of Financial Tracking to further extend its market reach. ComplySci has been recognized as a Deloitte Technology Fast 500 company, a Top 10 FinTech Solution Provider 2018 by CFO Tech Outlook and, most recently, was named to the Inc. 5000.
"ComplySci has demonstrated product and financial leadership in the regtech space. We are extremely pleased that world-class private equity investor Vista has recognized the value the company has created," said Chris Sugden, Managing Partner at Edison Partners. "Jean-Marc Levy and the entire ComplySci team have done a tremendous job leading the compliance category. We have very strong belief in the continued success of the company." Sugden will continue to serve on ComplySci's Board of Directors.
"Edison Partners had provided us with not only financial support, but also strategic, industry and operating expertise we needed to scale," said Jean-Marc Levy, ComplySci CEO. "Their continued support provides a significant advantage for the go-forward of our business, and we look forward to our continued partnership."
Financial terms were not disclosed.
Recognized in 2018 by LendIt Fintech as Fintech Equity Investor of the Year, Edison Partners has financed and guided more than 200 private companies, including more than 40 Fintech companies. Noteworthy exits include Billtrust, EdgeTrade, FolioDynamix, GAIN Capital, Liberty Tax, OptionsCity and Princeton Financial. Current growth equity investments include: Bento for Business, BFS Capital, Clearpool Group, ComplySci, GAN Integrity, Giant Oak, MoneyLion, Predata, Scivantage and Solovis.
About Edison Partners
For more than 30 years, Edison Partners has been helping CEOs and their executive teams navigate the entrepreneurial journey to build successful companies. Through the unique combination of growth capital and the Edison Edge platform, consisting of operating leverage, the Edison Director Network, and executive education, Edison employs a holistic approach to accelerating growth and creating value for businesses. Edison targets companies with $5 to $20 million in revenue in the financial technology, healthcare IT, and enterprise technology sectors. Edison investments also include buyouts, recapitalizations, spinouts and secondary stock purchases.
Edison's active portfolio has created aggregated market value exceeding $10 billion. Its long-tenured team based in Princeton, NJ manages more than $1 billion in assets throughout the eastern United States.
About ComplySci
ComplySci is a leading provider of technology solutions that help compliance organizations identify, monitor, manage and report on conflicts of interest arising from employee activities, including personal trading, gifts and entertainment, political contributions, outside business affiliations, and other code of ethics violations. Founded in 2003 by early pioneers in the development of automated compliance management solutions, ComplySci is now trusted by over 1,000 customers, including some of the world's largest financial institutions. Compliance Officers rely on ComplySci's scalable and sophisticated platform to stay ahead of risk. For more information, please visit http://www.complysci.com.