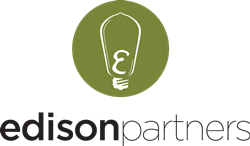 "Transaction and advertising fraud are an increasing burden for merchants that drain their profits and inhibit future business. Adam and his team have developed industry-leading tools that make online fraud identification and protection easy."
PRINCETON, N.J. (PRWEB) March 20, 2019
Edison Partners, the growth equity investment firm, today announced leading a $26 million funding round in Las Vegas-based ecommerce security and website performance company NS8. The company will use the funds to accelerate product innovation and go-to-market expansion.
Ecommerce fraud is growing at nearly twice the rate as online sales, according to Experian, and experts estimate that fraud costs merchants more than 7.5 percent of their annual revenue. BI Intelligence also reports that U.S. companies experience a loss of nearly $9 billion annually due to false positive losses, in which retailers decline to make a sale because they mistakenly flag the order as fraud. NS8 provides a SaaS platform that uses behavioral analytics and real-time scoring to provide revenue protection against order fraud, advertising fraud, and poor site performance.
"Transaction and advertising fraud are an increasing burden for merchants that drain their profits and inhibit future business. Adam and his team have developed industry-leading tools that make online fraud identification and protection easy," said Lenard Marcus, General Partner of Edison Partners who led the investment and joins the company's board of directors. "NS8 is poised for continued momentum in the $33 billion global fraud detection and prevention market. We're thrilled to partner to help the company accelerate go-to-market execution and expand to even larger enterprises."
More than 2,400 mid-market and enterprise customers in over 50 countries rely on NS8 to monitor their site traffic and shoppers' behavior to protect them from various types of marketing and transactional fraud. The company saw five-fold revenue growth in 2018 and a 400 percent increase in bookings. NS8 continues to show strong growth.
"Simple fraud prevention tools do not always protect merchants from the threats they see on a regular basis, and the genesis of our platform is our low-friction approach that effectively defends merchants against the 'big three revenue killers': transaction fraud, advertising fraud, and site reliability issues. With their domain expertise in enterprise security and scaling growth, Edison Partners will be an immensely valuable partner to us as we look to bring new abuse, fraud and user experience products to the marketplace," said Adam Rogas, CEO of NS8.
NS8's flagship product, NS8 Protect, tracks over 170 different attributes and lets merchants create their own customized order rules to avoid declining real customers. NS8 Protect is available on major ecommerce platforms, including Shopify, Shopify Plus, Magento, WooCommerce, PrestaShop, and thirty bees. Through direct API integrations, NS8's extensible technology can also be implemented by enterprise businesses, including everything from large-scale ecommerce sites and platforms to payment service providers.
Edison Partners has financed and guided more than 200 private companies, a third of which have been in the enterprise solutions space. Edison's current enterprise solutions portfolio includes All Traffic Solutions, Blue Medora, Bricata, Emplify, eSentire, ExecVision, Jornaya, Kemp, Giant Oak, Motionsoft, PathFactory, Predata, Sigstr and Terminus. Notable exits in the sector include Archive Systems, Billtrust, InSoft, Logfire, Notable Solutions, Operative, Tangoe, Telarix, Virtual Edge, and VFA. The growth equity investment in NS8 marks the eighth new investment from Edison Partners' latest fund, Edison Partners IX.
About Edison Partners
For more than 30 years, Edison Partners has been helping CEOs and their executive teams grow and scale successful companies. The firm's investment team brings extensive investing and operating experience to each investment. Through a unique combination of growth capital and the Edison Edge platform, consisting of operating centers of excellence, the Edison Director Network, and executive education programs, Edison employs a truly integrated approach to accelerating growth and creating value for businesses. A team of experts in financial technology, healthcare IT and enterprise solution sectors, Edison targets high-growth companies with $5 to $25 million in revenue; investments also include buyouts, recapitalizations, spinouts and secondary stock purchases.
Edison's active portfolio has created aggregated market value exceeding $10 billion. Edison Partners is based in Princeton, NJ and manages more than $1.4 billion in assets throughout the eastern United States.
About NS8
Founded in 2016, NS8 began with the goal of empowering businesses to better fight the growing epidemic of online fraud. Its fraud prevention platform incorporates behavioral analytics, real-time user scoring, and global monitoring into a single solution that combats online fraud with industry-leading time to value. A graduate of the Mach37 cybersecurity accelerator program, NS8 now supports over 2,300 businesses worldwide in 50+ countries. Headquartered in Las Vegas, NS8 also has regional offices located in Florida, Michigan, California, Amsterdam, and Singapore.