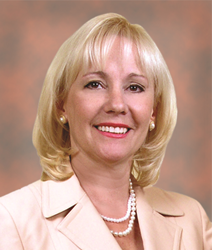 By giving the practice a clearly defined plan, the entire team can stay focused between seminars.
Jupiter, FL (PRWEB) December 10, 2014
Nierman Practice Management has announced their seminar schedule for 2015, offering solutions for dentists to develop their practice through the treatment of obstructive sleep apnea, TMJ disorders, and orofacial pain. Nierman Practice Management seminars also specialize in educating dental team members and dentists in maximizing medical insurance reimbursement for a variety of procedures.
New this year is the launch of Nierman Education Paths, curriculum plans based on the specific goals of the dental practice. Nierman is offering 9 distinct Education Paths, focusing on the development of Dental Sleep Medicine, TMD, or cross-coding. All Paths have specific tracks for dentists as well as clinical and administrative team members, with the latter learning medical billing and front-office protocols.
"The inspiration for Education Paths stemmed from our most successful clients at Nierman Practice Management," says CEO and founder Rose Nierman. "These are the routes that they took to get to where they are today. By giving the practice a clearly defined plan, the entire team can stay focused between seminars, with their knowledge and skills compounding with every course, and each member being trained in their individual roles."
Nierman also announced the addition of shadowing and mentoring programs in order for practices to see firsthand how credentialed experts run a successful dental sleep medicine or TMD practice. These programs allow dentists and their team to observe and obtain guidance from their mentor, bridging the gap between theory and practice.
According to Katy Nierman, President of Nierman Practice Management, "Nierman Education Paths revolve around treatments which are generally considered medically necessary and require special knowledge for dentists, dental assistants, hygienists and administrative staff. We are excited to work with the top speakers and clinicians in dentistry to bring this knowledge and the skills to many dentists."
The Nierman 2015 seminar faculty includes past presidents, diplomates and educational leaders of primary dental organizations, known for their contributions and dedication to the industry.
Dental practices can find more information on Nierman's 2015 education program here.
About Nierman Practice Management
Nierman Practice Management Education strives to maintain a reputation of experience, quality and dedication. Their 26-year standing mission is to be a long-term partner in implementing and expanding medically necessary services for dentists. The number of patients treated and medical reimbursement obtained is their greatest measurement of success.
As a primary provider of dental education, NPM is approved by the American Dental Association's (ADA) Continuing Education Recognition Program (CERP) and AGD as a Provider of Accredited Continuing Education (PACE).
To contact Nierman Practice Management visit http://www.dentalwriter.com or call 1-800-879-6468.