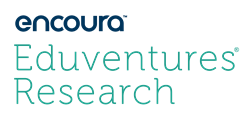 Social media is most effective when used as one part of a holistic outreach strategy and mindful about the specific target audiences it will reach.
BOSTON (PRWEB) February 05, 2019
The National Research Center for College and University Admissions™ (NRCCUA®), an educational data science and research organization that was recently acquired by ACT®,​ ​today announced findings from its Eduventures® Research division. The 2019 Social Media Report focuses on the use and effectiveness of social media for the purpose of college search. The report builds on initial findings from the annual Student Sentiment Survey™ and reveals the impact of social media recruitment practices based on specific student populations. With current high school students active across a variety of popular social media platforms including Snapchat, Instagram, YouTube, Facebook, and Twitter, research shows that the influence of social media in college recruitment varies significantly by platform.
Key findings in the report include the following:

Currently, nearly one-third of students say social media is influential in their college searches.
The same number of students plan to use it when deciding where to enroll.
Some student populations are more likely to be influenced by social media:
African American and Hispanic or Latino populations
Career Pragmatist and Exploration and Meaning students as defined by Eduventures Student Mindsets™
High school sophomores
An emerging trend illustrates that one-third of prospective students find college sponsored ads on social media helpful in their searches.
According to Johanna Trovato, Eduventures Senior Analyst and author of the study, "Technology and social media play an important role in the way colleges and universities communicate with students and share information. Today, the savviest schools are using social media platforms to reach students at every stage of the student lifecycle, from awareness, to enrollment, to graduation. Colleges and universities have learned from other industries about the power of branding and digital marketing, using social media to attract students and keep them engaged throughout the course of their education and beyond." But, Trovato warns, "Social media is most effective when used as one part of a holistic outreach strategy and mindful about the specific target audiences it will reach."
Applying the Data
The data on social media preferences confirms the dawn of the digital advertising age in undergraduate recruitment. Other engagement channels, including website, print collateral, and face-to-face outreach must complement social media as a way to influence prospective students.
Quantitative Research that Matters
The cornerstone of Eduventures Research is the quantitative research that is conducted across multiple disciplines within higher education. A team of experienced quantitative research analysts collects and analyzes data from both prospective and current students.
Eduventures Research conducts a wide array of scientific survey projects each year, from highly-targeted single-client surveys to large multi-client studies that include tens of thousands of prospective students. It provides a combination of robust measurement tools, custom data cuts, data analysis, and ongoing client advisory services to help private, public, nonprofit, and for-profit institutions accelerate their recruiting strategies, boost program growth, and create compelling messages for their target audiences.
About ACT | NRCCUA
Now part of ACT, The National Research Center for College and University Admissions is an educational data science and research organization serving over 1,900 member institutions comprised of public and private colleges and universities across the nation. Since 1972, NRCCUA has been a leading provider of data, technology, and programs serving students, high school educators, colleges, and universities from its offices in Lee's Summit, MO, Boston, MA, New York, NY, and Austin, TX. These solutions represent the link between students making important life decisions and those organizations providing the resources and information they need to succeed in their post-secondary educations and careers. With the launch of Encoura™ Data Lab, the company now combines data science, advanced analytics, Eduventures research, predictive modeling, and omnichannel enrollment services in one platform to enable institutions to make real-time strategic and operational decisions to meet their unique enrollment goals and create the highest probability of student success. For more information, visit ​https://encoura.org.
About ACT
ACT is a mission-driven, nonprofit organization dedicated to helping people achieve education and workplace success. Headquartered in Iowa City, Iowa, ACT is trusted as the nation's leader in college and career readiness, providing high-quality achievement assessments grounded in more than 50 years of research and experience. ACT offers a uniquely integrated set of solutions that help people succeed from elementary school through career, providing insights that unlock potential. To learn more about ACT, visit http://www.act.org.