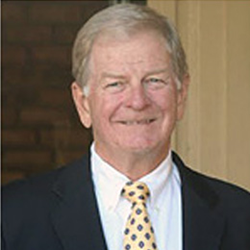 Dr. Kopfler has over 40 years of experience and has received extensive education and training in dental appliance therapy.
Slidell, LA (PRWEB) October 08, 2014
Most people think that snoring is just what some people do. However sleeping should be a silent activity. Snoring is not natural and unless you are suffering from a cold or congestion, you should breathe effortlessly when you are awake or asleep. Snoring can be indicative of a more serious health problem called obstructive sleep apnea (OSA) that can increase your risk of diabetes, hypertension, heart failure, and stroke.
Sleep apnea is defined as a cessation of breathing for 10 seconds or more, occurring more than 4 times per hour during sleep. The person with sleep apnea will partially awaken in order to breathe, leading to fragmented, non-refreshing sleep which can be the cause of excessive daytime sleepiness.The even greater concern is that when the airway collapses and oxygen is cut off, the body goes into a fight-or-flight response, putting a strain on the heart and increasing blood pressure. Over time, this can wear out the heart and lead to heart disease or a stroke.
Snoring Isn't Sexy was formed to alert the public of the medical dangers and social hazards of snoring and sleep apnea and connect sufferers with specially trained dentists in their local area who can provide oral appliance therapy.
Oral appliances, also known as mandibular advancement devices, are small, comfortable, dental mouthpieces that hold the lower jaw in a forward position have been proven to support the airway to prevent collapse. Oral appliances, a great first-line therapy for mild to moderate sleep apnea, must be fitted by a dentists specifically trained in oral appliance therapy.
Edwin L. Kopfler D.D.S. APC, a Snoring Isn't Sexy dentist in Slidell, LA provides this treatment for snoring and sleep apnea patients. Dr. Kopfler has over 40 years of experience and has received extensive education and training in dental appliance therapy. He can design and fit a special appliance to meet each snoring/OSA patient's need and condition.
Dr. Edwin Kopfler is a 1969 graduate of Loyola School of Dentistry in New Orleans, Louisiana. After serving two years in the U.S. Army, as a Captain and a dentist, Dr. Kopfler relocated to Slidell, Louisiana and has been practicing general dentistry there ever since.
Dr. Kopfler is a firm believer in constantly improving his knowledge and skills; and as a result, he received the prestigious Mastership Award from the Academy of General Dentistry. To date more than 11,000 members of the Academy of General Dentistry have become Fellows and approximately 1,000 have gone on to receive their Mastership. At this time there are very few Masters practicing in Louisiana; and in fact, only 2% of our nation's dentists have earned this distinction.
"I am fortunate to be in a profession where I can make such a positive impact on people's lives. When a patient tells me that I helped save their marriage, helped save their life, or gave them the confidence to achieve new goals, I realize I am so privileged to be doing something so special," says Dr. Kopfler.
About Snoring Isn't Sexy
Snoring Isn't Sexy, a unique public awareness resource that seeks to educate the general public about sleep disordered breathing, provides up to date information about sleep apnea and the variety of treatment options available.
Snoring isn't Sexy is committed to the welfare of patients who use our services to find a dentist who provides oral appliance therapy for obstructive sleep apnea. The dentists associated with Snoring Isn't Sexy dentists adhere to the protocols of the American Academy of Sleep Medicine and believe in a team approach to treating patients.
[More information about snoring, sleep apnea and Dr. Kopfler can be found at his web site at http://www.snoringisntsexy.com/sleep-dentist/edwin-kopfler-dds/index.]
Snoring Isn't Sexy® consists of independently owned and operated affiliated offices. Visit http://www.SnoringIsntSexy.com for a directory of all participating dentists.