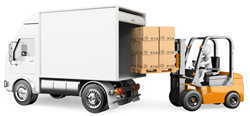 Effective LTL freight management is now increasingly important as more are using this mode due to seeing severe capacity constraints on the full truckload mode of shipping. This white paper will have you feeling confident about LTL shipping upon reading.
Eagan, MN (PRWEB) September 30, 2014
Cerasis, a third party logistics company with a strong focus on less-than-truckload (LTL) freight management, announces the release of a new white paper entitled, "The Complete Guide to Effective LTL Freight Management." Those interested in obtaining a copy of the white paper may download it here.
The white paper is perfect for shippers whose transportation spend and shipping activity is a large percentage in the LTL mode.
With the focus on LTL freight management as a third party logistics company, Cerasis is well poised to teach shippers about effective LTL freight management in this industry leading white paper. A good third party logistics provider will improve cost, on-time performance, freight damage, billing accuracy and a whole lot more. The best 3PLs provide free web based software along with logistics experts that will drive continuous improvement.
Depending on the shipper's needs, some 3PLs take over routine freight tasks, which frees up the shipper's logistics team. Since 3PLs partner with dozens of LTL carriers, they can match a shipper with the best carriers for the situation. With the increase in use of LTL as a shipping mode, and as the industry recovers, now is the time for shippers to focus on effective LTL freight management.
The $35 billion less-than-truckload (LTL) market, benefitting from a rebound in the U.S. industrial and manufacturing sector, is enjoying a renaissance after five lean years. And leading LTL executives say it's about time.
Chuck Hammel, president of regional LTL Pitt Ohio, labels the current overall LTL pricing market as "good, not great," adding that "good" is surely a welcome change from what it has been since 2009. "We're seeing solid tonnage growth from existing customers, and we're asking for and getting fair increases on LTL pricing rates," he said. "Capacity is running between balanced and tight."
Now that the shippers are seeing less capacity for freight, shippers will start to see increases in LTL rates. Additionally, with a recovering economy and consumer demand increasing going into the holiday shopping season, effective LTL freight management remains an important practice for shippers in order to maintain costs and improve customer service.
There is a lot to keep up with if when shipping by way of the Less-than-truckload mode. Education and expertise is the key to success in maintaining control and visibility of LTL freight.
A transportation or logistics manager, or a business owner or executive, understands the challenge of keeping up with the following:

Running an effective inbound freight program, working with many suppliers
Having to continually negotiate and keep up relations with LTL carriers, year after year; and rate increase after rate increase, to ensure the best rates for lanes and shipping history
The amount of time and effort it takes to process shipping by LTL, which often includes possible data entry errors by not knowing the right class; or simply making a typo
Having to go to multiple websites to get quotes and then find the (hopefully) best LTL carrier for this specific shipment
Processing LTL freight claims and working to get freight claims paid
Dealing with inaccurate freight invoices
Those who download the white paper will gain a deep understanding of how to effectively manage and understand the nuances of LTL freight shipping. The white paper will cover the following topics:
What is LTL Shipping (Less-Than-Truckload) and how did it come About?
The Benefits of Shipping via Less Than Truckload Freight
What is and How To Determine LTL Freight Class
The Factors Which Determine LTL Freight Rates
Areas to Look at in Order to Save on LTL Freight Shipping
Less Than Truckload Freight Shipping Tips for Improved Carrier Relations
The Benefits of a Transportation Management System for Better LTL Freight Management
Logistics Service Providers and How a Niche Focus on LTL Creates Better Logistics Outcomes
If you are a shipper who is using the mode LTL often and are looking to better effectively manage LTL shipping process and mitigate LTL pricing increases through expert help, please reach out to a Cerasis Account Executive by setting up a complimentary logistics consultation today.
If you'd like to get to know the company first, make sure you visit the Cerasis website and download the white paper to better understand the best practices around effective LTL freight management.