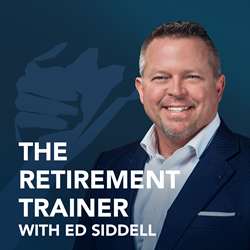 However, a number of businesses didn't just survive over the last year – they overcame & thrived...how?
DUBLIN, Ohio (PRWEB) April 07, 2021
EGSI Financial believes in giving back to the community that has supported us over the nearly 20 years we have been a part of this community and is rolling out our "GIVING BACK TO SMALL BUSINESSES" campaign. As part of this, we will be highlighting 2 small business every month on our Podcast "Ed Siddell The Retirement Trainer" on iHeart, Spotify, Apple play and everywhere you listen to podcasts, to learn how these small businesses kept going and succeeded during COVID. Our goal is promote and learn the lessons of small businesses so other small business owners can draw upon these experiences and lessons to enhance their own situation. We will also be promoting these businesses on social media as part of our "GIVING BACK TO SMALL BUSINESSES" campaign. So if you know of a small business success story and they are willing to share their experience to help others, please contact us at info@egsifinancial.com or you can call us at 614-525-4118.