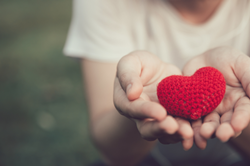 NEW YORK (PRWEB) March 13, 2019
According to a recent report by the World Bank, around 10 percent of the population lives in extreme poverty. These people cannot afford a decent meal, let alone healthcare or education.
Did you know that you can help someone indirectly while you buy something for yourself?
Some companies donate a percentage of their sales to charitable causes. The next time you go out shopping, consider buying from one of the following eight businesses.
1. The Company Store

Everyone needs a bed to rest after a long day at work. The Company Store offers you an assortment of bedding items including sheets, pillows, comforters, mattress pads, and so on.
For every comforter you buy from The Company Store, a homeless child gets one for free.
2. Cotopaxi

Are you looking for quality outdoor gear such as backpacks and hiking accessories? Cotopaxi has what you need.
One percent of its profits go to grants to address poverty and support community development. They collaborate with influential organizations that work with the society to improve the quality of human life.
3. DIFF Eyewear

This company designs fashion-forward sunglasses for women. It also partners with charities like SVOSH, Restoring Vision and Eyes for Africa.
For every pair of sunglasses bought, DIFF Eyewear donates a pair of reading glasses to a needy person. The company has given out more than a million glasses across the world.
4. Patagonia

Get yourself eco-conscious outfits that you can wear to work and outdoors from Patagonia. The store stocks affordable clothes and accessories.
The business donates one percent of its proceeds and dedicates time and services towards preserving the environment.
5. Wells Fargo

The financial institution propels its philanthropy with 1.2 percent to 1.5 percent of its profits every year. It collaborates with senior leaders in its regions of operation to reach the disadvantaged.
Wells Fargo offers grants to qualified educational institutions and nonprofits. Employees at the bank have two paid days to volunteer. They can also apply for six weeks to work with their preferred nonprofits.
6. Ten Thousand Villages

Apart from doing business, Ten Thousand Villages ensures that every sale made impacts lives and the planet. The company has a network of 20,000 artisans spread over 30 developing countries.
As of 2017, the artisans had received more than $140 million. Without Ten Thousand Villages, these people would have been underemployed or not working.
7. LifeStraw

For many years, LifeStraw has been purifying water making it safe for drinking. For every bottle that you buy from the company, someone in a developing country gets clean drinking water.
Today, LifeStraw has benefitted more than 1 million students.
8. Bombas

Some places can get extremely chilly in winter, and many homeless individuals suffer in the cold. Socks is one of the most valued items by the homeless.
Bombas makes warm fitting socks to keep you comfortable all the way. For every purchase, someone in need gets a pair.-
Final Thoughts

In these times of economic hardships, it is easy to forget about the less fortunate. By buying from companies that give back, you can participate in making the world a better place.
About Finance Solutions
Finance Solutions is a leading financial services company that provides information about debt relief programs which are designed to help consumers achieve payment relief and reduce debts. Founded in 2007, Finance Solutions works with individuals struggling with debt to explain their options and develop a customized plan. Finance Solutions has helped thousands of consumers reduce their credit card debt through strategies that align with their budgets and goals. More information can be found at https://financesolutions.org.
If you are struggling with large amounts of high-interest credit card debt, contact the specialists at Finance Solutions today at (855) 331-4852 to receive a FREE debt analysis. They will review your current situation and develop a customized plan to help you reduce your credit card debt.