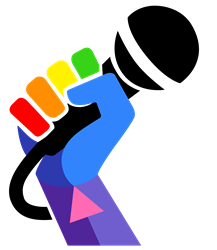 Discrimination is never a happy event, and we feel that, especially in the political environment we live in today with our rights being peeled away on what seems like a weekly basis, we have to do something about it, said Chris Knight, a gay plaintiff with GlitterBombTV.com.
SAN FRANCISCO (PRWEB) August 14, 2019
Amidst a national backdrop of concern about rollbacks of anti-discriminatory laws for protected classes, eight LGBTQ+ YouTube creators have come together to file a lawsuit (Case 5:19-cv-04749) with the U.S. District Court, Northern District of California, San Jose Division on behalf of the LGBTQ+ community, a protected class under California law. They are being represented by the law firm Browne George Ross.
Click here to view the full legal filing
The court filing alleges: "The LGBTQ+ plaintiffs are lesbian, gay, bisexual, transgender, transsexual or queer content creators, viewers, users, and/or online consumers of YouTube who bring this lawsuit to redress defendants Google/YouTube's discrimination, fraud, unfair and deceptive business practices, unlawful restraint of speech, and breach of consumer contract rights on behalf of themselves and other lesbian, gay, bisexual, transgender, transsexual, or queer persons (collectively referred to as the 'LGBTQ+ community') who use the global social media site known as 'YouTube.'"
The eight LGBTQ+ plaintiffs filing the lawsuit vs. Google/YouTube today include:

Celso Dulay, Chris Knight and Cameron Stiehl, a gay married couple and a bisexual co-host of GlitterBombTV.com (owned by Divino Group LLC)
Bria Kam and Chrissy Chambers, a lesbian married couple who are the proprietors of BriaAndChrissy.com
Chase Ross, a transgender activist and sole proprietor of uppercaseCHASE.com
Lindsay Amer, a queer and nonbinary creator and sole proprietor of QueerKidStuff.com
Amp Somers, a gay creator and sole proprietor of WattsTheSafeword.com
Court documents allege: "Google/YouTube control and regulate more than 95 percent of the public video-based content and communications in the world. By controlling and regulating virtually all the public video content in the United States and the rest of the world, Google/YouTube operate YouTube as the largest for-profit forum dedicated to free speech and expression in the history of the world. It is estimated that defendants reap more than $25 billion in annual revenues and profits solely by regulating, distributing, and monetizing the free speech and expression of the estimated 2.3 billion people who use YouTube."
If you'd like to get updates on the lawsuit, send words of encouragement, or you think you have a similar claim, please write to us at: rainbowcoalition(at)divinogroup.net.
###
Media Contacts:
Chris Knight at Divino Group
chris(at)divinogroup.net
415-786-9226 c.
Sean T. Walsh at WWGR Consulting
swalsh(at)wwgrconsulting.com
415-780-2532 o., 415-203-8991 c.