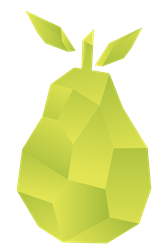 PALO ALTO, Calif. (PRWEB) October 23, 2020
With no space constraints and a growing brand, Pear was able to host a record-breaking 700 attendees live for this virtual event. Despite being hosted over Zoom, Pear kept the energy up with live presentations, specially produced videos, and a homegrown app to help investors learn more about each team and connect with founders directly.
Every team that presented has been challenged with building a category-defining company during a pandemic and they have all come through brilliantly. These founders are tackling issues ranging from climate change risk to community-based healthcare, to ridding our world of plastic waste.
Pear is seeing more investor interest than ever before, already having made over 1,100 connections between investors and founders through their app in a week. You may see a full list of the companies who presented and a bit about them here (https://techcrunch.com/2020/10/16/pear-hosted-its-invite-only-demo-day-online-year-heres-what-you-might-have-missed/).
Press Contact:
Kirsten NJ Byron
VP, Operations
kirsten@pear.vc
About Pear VC
Pear specializes in the science and practice of the 0 to 1 startup journey. We partner with entrepreneurs from the very beginning to build category-defining companies. Notable investments include Gusto, DoorDash, Branch Metrics, and Guardant Health. Our team has collectively founded 8 startups and we have been named in TechCrunch as "VC's who founders love the most". Visit our website at http://www.pear.vc.
***
About Pear Accelerator
Pear Accelerator is the best program for pre-seed and seed-stage founders to launch iconic companies from the ground up. We deliberately keep the program "small batch" to maximize the attention each founder gets from our partners.
Our companies are rigorously vetted—we accept less than 2% of the companies that apply, many from top schools. In our short history, Pear Accelerator companies have raised a combined $500M, with combined valuations of $1.4B from top venture capital firms. This does not include our 2020 cohort, which we are sure will bring this number up considerably.