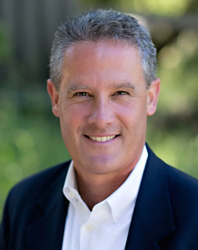 My dream was always to train a laser-like focus on the San Carlos real estate market and to provide my clients with a level of industry insight and hands-on service that was simply not available before
SAN CARLOS, Calif. (PRWEB) November 28, 2022
Ektra Real Estate today announced its partnership with Side, the only real estate technology company that exclusively partners with high-performing agents, teams, and independent brokerages to transform them into market-leading boutique brands and businesses. The alliance will ensure that Ektra Real Estate's unique client-focused and data-driven services are powered by the industry's most advanced platform.
Ektra Real Estate founder Chuck Gillooley has been providing the Mid-Peninsula area with unparalleled real estate support since 2007. Fronting a high-touch, data-driven approach to the marketplace that emphasizes the importance of mining, analyzing, and distributing hyperlocal market data, Gillooley provides his clients with unsurpassed local market knowledge and information that allows them to make intelligent, informed real estate decisions. He is the creator and author of the White Oaks Blog, which remains an unrivaled public resource for the San Carlos real estate market. With such a unique and focused approach, Gillooley has been consistently ranked by RealTrends in the top 1.5% of agents in the nation and among the top 10 in the San Carlos market. Ektra Real Estate, his latest venture, promises the same level of strategy and care to buyers, sellers, and investors in San Mateo County.
"As one of the original founders of Dwell Realtors, my dream was always to train a laser-like focus on the San Carlos real estate market and to provide my clients with a level of industry insight and hands-on service that was simply not available before. Partnering with Side will allow me to fulfill that dream while expanding that same level of incomparable service to other communities along the Mid-Peninsula," Gillooley said.
Partnering with Side will ensure that Ektra Real Estate remains on the cutting edge of the evolving real estate market while continuing to deliver premium services to its clients. Side works behind the scenes, supporting Ektra Real Estate with a one-of-a-kind brokerage platform that includes proprietary technology, transaction management, branding and marketing services, public relations, legal support, lead generation, vendor management, infrastructure solutions, and more. Additionally, Ektra Real Estate will join an exclusive group of Side partners, tapping into an expansive network from coast to coast.
"I'm thrilled to launch this exciting new chapter with Side," Gillooley said. "With Side's state-of-the-art marketing, technology, administrative, and legal support, I can take my business to the next level and impact more lives for the better."
About Ektra Real Estate
Ektra Real Estate is redefining the Mid-Peninsula market by providing clients with tailored services and invaluable industry insights. With hands-on support and innovative strategies, the team of hyperlocal market experts advocates for the ultimate goals of its clients. Balancing highly personalized assistance with detailed industry data, Ektra Real Estate provides a one-of-a-kind client experience and extraordinary results to buyers, sellers, and investors in San Mateo County. For more information, visit http://www.ektrarealestate.com.
About Side
Side is a behind-the-scenes brokerage platform that exclusively partners with top- performing agents, teams, and independent brokerages to create and grow their own boutique brands without the cost, time, or risk of operating a brokerage. Side's proprietary technology platform and premier support solutions empower its agent partners to be more productive, grow their business, and focus on serving their clients. Side is headquartered in San Francisco. For more information, visit http://www.side.com.