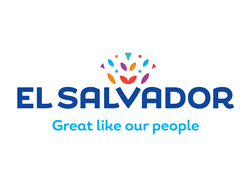 Travelers are invited to discover the best of El Salvador's charming surf culture from its top beaches to the best places to eat, play, and stay.
SAN SALVADOR, El Salvador (PRWEB) May 16, 2019
Situated in Central America on the Pacific Ocean, El Salvador continually attracts surfers from around the world to its 186 miles of coastline. The country offers more than 50 beaches, temperate water temperature year-round, and right-hand surf breaks that create perfect waves for experienced and novice surfers alike. As El Salvador enters its peak surf season which lasts through November, travelers are invited to discover the best of the country's charming surf culture from its top beaches to the best places to eat, play, and stay.
Where to surf
La Libertad is El Salvador's most popular area for surfers. All of La Libertad's beaches can be accessed within an hour's drive from El Salvador International Airport (SAL). The beaches of El Tunco and El Sunzal are among the most sought after across all skill levels, while El Zonte often serves as the host location for national and international surfing contests. Visitors can take beginner classes or perfect their skills at Escencia Nativa, Punta El Zonte, Horizonte Surf Camp, Palo Verde and Puro Surf. All of these are managed by professional surfers and instructors.
Where to eat
This surfing paradise is also a favorite among seafood connoisseurs who feast on the daily catch at top eateries such as Beto's Restaurante and Café Sunzal where specialties include a selection of ceviche, octopus, fresh fish, and shrimp.  A visit to La Libertad Pier allows travelers to see up close how the fishing industry thrives in the area. Additional not-to-be-missed dining experiences can be found at Acantilados, La Bocana at Tunco, and many others. 
Where to drink
El Salvador's beaches pair perfectly with craft brews and sunset views. At Cadejo Brewing Co., beer lovers can watch a tranquil sunset over a craft beer tasting and dine on traditional fish tacos, ceviche, burgers, and more. The party continues into the evening on the main street of El Tunco, where trendy bars like Monkey Lala Bar serve up live music and good vibes.
Where to stay
After a day out on the water and an evening celebrating with friends old and new, visitors can retreat to Palo Verde Hotel located in the heart of El Zonte. Palo Verde has 10 rooms and an onsite restaurant offering unparalleled views of the Pacific Ocean and El Zonte's right-hand point break. A new loft apartment is now available for bookings as well. Perfect for family and group travelers, Boca Olas Resort Villas is a beach hotel in El Tunco featuring six modern villas. Budget travelers can also find value-forward rates at Eco del Mar.
For additional information on travel to El Salvador, please visit elsalvador.travel.
About El Salvador 
Renowned for its Pacific Ocean beaches, surfing, lush landscapes, and pristine natural habitats, El Salvador is an eco-traveler's paradise that is also known as the Land of Volcanoes for having 25 visible volcanoes. El Salvador is the smallest country in Central America, located on the Pacific coast with shared borders with Guatemala and Honduras. Its centrally situated capital, San Salvador, is a diverse city known for business and emerging art scene. The country's other nine tourist routes incorporate artisan workshops with indigo dye and copinol seeds, the "Pompeii of the Americas" World Heritage Site and Maya history, signature coffee farms, volcano hikes and surfing with fantastic swells.  
Travel to El Salvador is easily accessible via San Óscar Arnulfo Romero International Airport (SAL), which is located 30 miles from the city center of San Salvador. Non-stop daily flights are available from major markets across the United States.   
For more information, please visit http://www.elsalvador.travel.