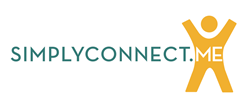 "We're grateful to be able to play a role in helping to create peace of mind around this unfortunate virus outbreak," said Eldermark CEO Craig Patnode.
MINNETONKA, Minn. (PRWEB) November 09, 2020
Eldermark is excited to announce that its partnership with Simply Connect to enable automated and fast patient lab testing and test results communication reached a significant milestone: 1,700 automated COVID lab orders.
"We launched this seamless labs order program this summer in response to both the COVID-19 pandemic and also the crucial need to have results quickly and electronically available," said Eldermark CEO Craig Patnode. "The old process – a slow, inefficient slog through manual data entry and then the waiting for receipt of results – was simply not working and we're thrilled to see that the response to this effort has been enthusiastic. We're grateful to be able to play a role in helping to create peace of mind around this unfortunate virus outbreak."
The program is a collaboration between Eldermark -- the leading senior housing clinical and operational technology – and Simply Connect – Minnesota's first and only Certified Health Data Intermediary designed for senior care – and allows test outcomes to flow directly to the electronic health record (EHR) for timely review by clinicians. The testing will take place through our lab partner, Integrity Laboratories. The Tennessee-based laboratory is a leading biotechnology firm committed to antimicrobial stewardship through high-complexity clinical diagnostics.
Although the laboratory represents a small percentage of overall medical care costs, it is estimated that lab testing leverages 60 to 70 percent of all critical healthcare decisions (admission, discharge and therapy/treatment, for example). The laboratory represents 5 percent of a health system's costs, yet it affects 95 percent of the remaining costs. It is especially important during a healthcare crisis -- such as the current COVID pandemic -- that laboratory testing and results communication be as efficient and as fast as possible to enable timely care interventions and treatments.
The integration between Eldermark and Simply Connect works seamlessly: Lab test orders from the ordering physicians are received at the lab. Once the lab work has been completed, the results are pushed to the EHR where they are then easily uploaded and accessed by the clinician and care team. Patients and their responsible parties connected to the Simply Connect Personal Health Record app access their laboratory results through their app portal as soon as the results are released, eliminating time-consuming follow-up communications. And, for the senior living provider using the lab integration, the list of patient medications is available for cross referencing in order to analyze for possible interactions or impacts on laboratory values, ensuring that medications are up to data and appropriate.
Simply Connect has added its lab integration capacity to its many care management features that enable care team communication, automated alerts and more in service to improved care outcomes for the patient while creating care efficiencies that lower the overall cost of healthcare.
ABOUT ELDERMARK: Over the past 20 years, Eldermark has become the leading Electronic Health Record (EHR) and healthcare technology solution for the senior care industry—and for good reason. We don't offer piecemeal healthcare management solutions. Rather, we partner with senior & assisted living communities to develop a comprehensive, mobile-friendly healthcare software platform that saves you time and money while raising the quality of care you provide.
ABOUT SIMPLY CONNECT: Simply Connect's mission is to provide a comprehensive care management solution to patients utilizing community-based service providers to make a large-scale positive impact that optimizes their quality of life and improves outcomes.