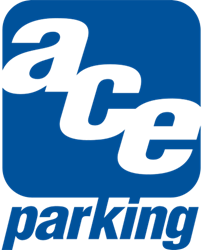 "It is going to help our country move forward, away from this somewhat unnecessary reliance on fossil fuels. I hope we add even more charging stations, and sooner rather than later." - Scott Jones, Ace Parking
San Diego, CA (PRWEB) November 15, 2013
Ace Parking is attempting to do its part to further promote the use of the so-called green technologies by adding electric vehicle charging stations to a number of their locations. The announcement comes amid increasing demand for a better nationwide infrastructure for these types of vehicles. There are many organizations and individuals that wish to see a shift in the types of fuels consumers use for travel, moving away from the established fossil fuels and toward more renewable energy sources.
When asked about the rationale behind the initiative from Ace Parking, Keith Jones said, "Our company believes it is important for our customers to be able to choose what type of fuel source they use when they drive. The lack of available charging stations sends a message that this country is not ready to change the way we drive. We want to change that perception."
The charging facilities have been added to a great deal of locations across the country, though many of them are located in southern California. Arizona, Maryland, Texas and the District of Columbia also have had charging stations added at Ace Parking facilities.
While discussing the decision to add the electric vehicle charging stations at Ace Parking, Scott Jones believed that the company was on the right track. "I was so excited to hear that the company would be installing these charging stations," he said. "It is going to help our country move forward, away from this somewhat unnecessary reliance on fossil fuels. I hope we add even more charging stations, and sooner rather than later."
The move by Ace Parking is shrewd from a business sense. Currently, there are relatively few charging stations available to drivers of electric vehicles, so by installing several of their own, the company is tapping into an area of the market that has been somewhat overlooked. Additionally, consumers will continue to view Ace Parking in a positive light due to its consistent concern for the environment.