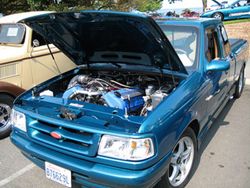 We are now able to supply a range of electronic control devices that are installed on engines and transmissions in most late model vehicles
Houston, TX (PRWEB) August 29, 2015
ECU units installed by American and import automakers now operate the controls of many vehicle components in automobiles manufactured after 1990. The Car Parts Locator company is announcing its supply of electronic control units for foreign and domestic vehicles now presented on its website at http://www.carpartslocator.com/ecus.
A broad inventory of ECM and ECU modules has been acquired from USA junk yards and other components providers. The control units include all wiring and other accessories needed for correct installation. Portions of the module inventory are not factory OEM units and have been supplied through aftermarket companies. Consumers can validate the part numbers in stock using the CPL inventory search tool.
"We are now able to supply a range of electronic control devices that are installed on engines and transmissions in most late model vehicles," a source from the CarPartsLocator.com website said.
The new stock of preowned modules that consumers can purchase will automatically qualify for the regular warranty policies from each supplier. Through negotiations with companies, the CPL company has obtained a 60-day minimum protection policy that is used to protect most of the internal ECU components.
"Electronic parts failure is one main reason that some vehicles are non-operational, and our expanded inventory that now includes warranty coverage should help consumers," the source included.
The CPL website has been changed this month to feature more regional parts providers to offer an even faster fulfillment process for consumers in the U.S. By linking its distribution with local delivery companies, the on-road times have been reduced to a couple of business days after orders are processed.
About CarPartsLocator.com
The CarPartsLocator.com company has constructed one of the most reliable resources to instantly research junkyards and salvage providers of vehicle components in North America. The CarPartsLocator.com website features a direct database that consumers tap into each day for exploration of pricing and shipping information for millions of vehicle components.