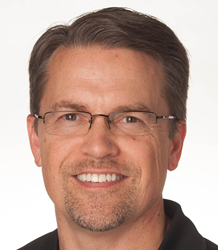 Studies Weekly has established a product model that has proven to be both accessible and exciting for children.
OREM, Utah (PRWEB) January 14, 2021
Studies Weekly announced Tuesday the hiring of Clayton Chamberlain as chief science curriculum architect. Chamberlain will help the company roll out its new science curriculum later this year.
"Clayton's unique combination of experience makes him a valuable contributor to the future success of Studies Weekly," said John McCurdy, CEO of Studies Weekly.
Chamberlain comes to Studies Weekly with 12 years experience developing science curriculum at Pearson and Houghton Mifflin Harcourt. He has designed numerous science educational videos, simulations, online interactivities, and has been instrumental in the production of more than 60 print and digital educational products.
"It's been a great responsibility to produce science curriculum products that are being used in thousands of schools across the country," Chamberlain said. "My passion is to create science learning experiences for children that delight, teach and inspire."
Chamberlain was brought onboard to help make the science solutions at Studies Weekly more effective than ever.
"Studies Weekly has established a product model that has proven to be both accessible and exciting for children. Studies Weekly already has a great science curriculum, and I'm thrilled at the chance to make it even better," he said.
Chamberlain holds a bachelor's and master's degree in science, with a second master's degree in instructional technology. He is currently pursuing a doctoral degree in curriculum and instruction at Utah State University.
"What I love about working at Studies Weekly, while concurrently being a student at Utah State, is that I can immediately apply what I continue to learn about good learning pedagogy," Chamberlain said.
About Studies Weekly
Studies Weekly is a curriculum company based in Orem, Utah, that has been educating elementary students since 1984. Studies Weekly's curriculum is uniquely presented in a printed periodical format that pairs with an interactive online learning platform. The company offers an award-winning K-5 social studies, science, and well-being curricula, adopted by state boards of education across the nation.