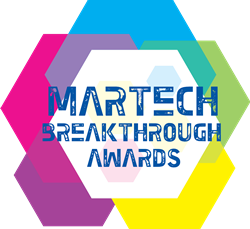 "With WordPress powering 38% of all websites on the internet, a need for a versatile and easy to use WordPress plugin has never been greater" - Yoni Luksenberg, CEO of Elementor
LOS ANGELES (PRWEB) September 23, 2020
MarTech Breakthrough, a leading market intelligence organization that recognizes the top marketing, sales and advertising technology products and companies, today announced that Elementor, the leading WordPress website building platform, has been selected as the winner of the "Best Overall Website Building Platform" award in their third annual MarTech Breakthrough Awards program.
Elementor is a WordPress based platform that serves as a drag and drop website builder with the added advantage of being open source, and open to community contributions. Elementor's web builder enables top-notch design quality without the need for code or the help of a developer. The Elementor platform includes dozens of widgets, an expansive template and add-on library, a theme builder, and a unique mobile editing toolset.
"With WordPress powering 38% of all websites on the internet, a need for a versatile and easy to use WordPress plugin has never been greater," said Yoni Luksenberg, CEO of Elementor. "Elementor is for professionals, and it offers users a seamless and intuitive experience. It is a testament to our team and our endlessly supportive community that we are recognized as a "breakthrough" MarTech company in the 2020 MarTech Breakthrough Awards program."
MarTech Breakthrough Awards' mission is to honor excellence and recognize the innovation, hard work and success in a range of marketing, sales and advertising technology-related categories. This year's program attracted more than 2,750 nominations from over 15 different countries around the world.
"Elementor is delivering an entirely new way of designing websites to the largest web creation environment in the world with WordPress," said James Johnson, Managing Director at MarTech Breakthrough. "Their recent introduction of Elementor V3.0s' design system, demonstrates a commitment to continued innovation and we look forward to seeing their growth trajectory continue forward. We extend our sincere congratulations to the entire Elementor team on their well-deserved "Overall Website Building Platform" award in the 2020 MarTech Breakthrough Awards program."
About Elementor
Elementor is the leading website builder platform on WordPress. Serving over 5 million websites, Elementor's code-free, open-source platform, empowers web professionals including web developers, designers, and marketers in 152 countries worldwide. Elementor's mission is to radically simplify web building, enabling web professionals and agencies to unleash their creative and business potential. For more information visit elementor.com or follow us on Facebook.
About MarTech Breakthrough
Part of Tech Breakthrough, a leading market intelligence and recognition platform for global technology innovation and leadership, the MarTech Breakthrough Awards program is devoted to honoring excellence in marketing, ad and sales technology companies, products and people. The MarTech Breakthrough Awards provide a platform for public recognition around the achievements of breakthrough marketing technology companies and products in categories including marketing automation, AdTech, SalesTech, marketing analytics, CRM, content and social marketing, website, SEM, mobile marketing and more. For more information, visit MarTechBreakthrough.com.