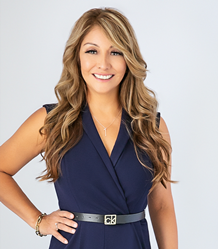 At Elevate, we're able to offer our clients brokerage-level connectivity while remaining true to our local roots.
LOS ANGELES (PRWEB) October 21, 2021
Elevate Real Estate today announced its partnership with Side, the only real estate technology company that exclusively partners with high-performing agents, teams, and independent brokerages to transform them into market-leading boutique brands and businesses. The alliance will ensure that Elevate Real Estate, a company that lifts up its clients by helping them achieve wealth and stability, is powered by the most advanced platform in the industry.
Elevate Real Estate was founded by Los Angeles native Martha Piñon, who began her career as an REO assistant in 1996 and has since emerged as a top-producing real estate agent. Piñon combines her rich and diversified neighborhood insights with her tech-savvy approach while elevating them with her social media and email marketing certifications and e-PRO® designation. Elevate Real Estate serves buyers, sellers, and investors throughout North Los Angeles County and the Antelope, San Fernando, and Santa Clarita valleys.
Partnering with Side will ensure Elevate Real Estate remains on the cutting edge of the evolving real estate market while continuing to deliver premium services to its clients. Side works behind the scenes, supporting Elevate Real Estate with a one-of-a-kind brokerage platform that includes proprietary technology, transaction management, branding and marketing services, public relations, legal support, lead generation, vendor management, infrastructure solutions, and more. Additionally, Elevate Real Estate will join an exclusive group of Side partners, tapping into an expansive network from coast to coast.
"At Elevate, we're able to offer our clients brokerage-level connectivity while remaining true to our local roots," said Piñon. "Side provides us with the support we need to be competitive in this industry, including the best tech and marketing. This empowers us to expand our client services while staying focused on what matters most — elevating our buyers', sellers', and investors' quality of life through real estate."
Side is led by experienced industry professionals and world-class engineers who develop technology designed to improve agent productivity and enhance the client experience. Based on its belief that homeownership is a fundamental human right, Side is on a mission to improve the public good by providing top-performing real estate agents, teams, and indie brokerages with the best system, support, service, experience, and results.
About Elevate Real Estate
The future is always looking up at Elevate Real Estate. Its team of experienced, supportive agents, led by Los Angeles expert and industry-savvy Martha Piñon, helps clients create wealth, stability, and their legacy with a completely customized approach. For buyers, sellers, and investors who want to achieve a life well-lived, partnering with Elevate Real Estate is a decision most worthwhile. To learn more, visit http://www.elevateregroup.com.
About Side
Side transforms high-performing agents, teams, and independent brokerages into successful businesses and boutique brands that are 100% agent-owned. Side exclusively partners with the best agents, empowering them with proprietary technology and a premier support team so they can be more productive, grow their business, and focus on serving their clients. Side is headquartered in San Francisco. For more information, visit http://www.sideinc.com.