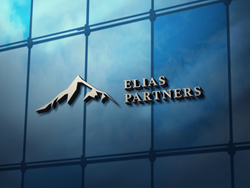 Elias Partners Offers Exclusive Savings for Dental Practice Loans and Transition Services.
NEWPORT BEACH, Calif. (PRWEB) November 12, 2019
Elias Partners LP commemorated Veterans Day by announcing that it has joined forces with GEHA's (Government Employees Health Association) Connection Dental Network to offer Member Dentist exclusive savings. The Connection Dental Network is the primary network to one of the largest national health and dental plans owned and operated by GEHA. GEHA is a not-for-profit association that has been serving federal employees and their families since 1937.
Elias Partners offers dental practice loans and dental practices transitions services to help dentist in their entrepreneurial ventures. Elias Partners Dental Practice Loans have low fixed rates and up to 100% financing for acquisitions, expansions, refinance consolidations, startups, working capital, real estate and equipment financing. In addition, when the dentist is looking to transition into a private practice Elias Partners offers Dental Practices for Sale & Transition Services that supports dental practice sellers and buyers nationwide.
*Dentist can save up to 25% in closing fees, free desktop valuations & loan pre-approvals with the GEHA's Connection Dental Network Membership.
For details or to read more visit https://www.elias-partners.com or call 888-711-0808 or visit GEHA's Connection Dental Network at https://www.connectiondental.com/
About Elias Partners:
Elias Partners offers financing exclusively to healthcare professionals. They also provide practice transition and broker services. Elias Partners mission is to provide dentists, optometrists, veterinarians and medical professionals with all the resources of a national firm, combined with exceptional, personalized one on one attention of a small firm.
*Rewards programs can change anytime without notice. Terms and Conditions Apply.