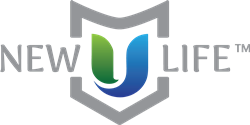 Since founding New U Life, I've been eagerly awaiting the time when I'd be able to bring on my cousin, Elie, to support us with product development. He's highly respected in the nutritional supplement and functional ingredient space. - Alexy Goldstein
PLEASANT HILL, Calif. (PRWEB) August 13, 2019
New U Life Corporation® — best known for their flagship, SOMADERM®— has welcomed Maria P. Falaschi, vice president of operations and information technology, and Elie Goldstein, vice president of product development to its dynamic executive team. They joined a growing executive team as part of New U Life's commitment to expanding its corporate governance.
"Since founding New U Life, I've been eagerly awaiting the time when I'd be able to bring on my cousin, Elie, to support us with product development. He's highly respected in the nutritional supplement and functional ingredient space. I'm confident that he will support us with new product innovation," said Alexy Goldstein, CEO and founder.
As vice president of product development, Elie Goldstein is responsible for driving new product innovation and product education, with a focus on growing the company's enterprise, channel and network client bases. Prior to joining New U Life, Elie served as president of Stabilized Nutraceuticals, where he nurtured key relationships and engendered strategic partnerships that led to significant revenue growth. Additionally, he is the CEO of Simple-Supplements, a sports supplement startup that has been recognized by industry personnel as ground breaking innovation.
Maria Falaschi joined New U Life from BluPoint Marketing LLC, a boutique integrated marketing firm in the San Francisco Bay area, where she served as managing principal for five years. She has been a valuable resource for New U Life as a consultant, with increasing responsibilities vital to the company's growth. In her new full-time role, Maria will ensure that all departments are in sync by overseeing operations within the customer service, distributor, marketing, finance, product development and executive teams. She received her Master of Business Administration in entrepreneurship with an emphasis in marketing and online marketing from Rochester Institute of Technology (RIT). Maria sits on RIT's Alumni Association board of directors. Additionally, Maria is a member of and serves on the marketing committee for the East Bay Economic Development Alliance.
"We are very pleased to welcome Maria to New U Life in a full-time role," said Alexy Goldstein. "She brings a wealth of experience from her professional careers, and her prior consulting role with our company. I have no doubt she'll provide the expertise and leadership we need for our brand's ongoing expansion. I look forward to all that she will accomplish in her position."
New U Life has sold over 500,000 bottles of SOMADERM to date, and since expanding its portfolio to include a first-of-its-kind ketogenic drink mix — KetoGen4 —, the team has received a bounty of positive feedback from distributors and consumers alike.
About New U Life Corporation®
New U Life Corporation® was founded to set a new standard in product innovation and quality while changing lives for the better. New U Life's marquee product, SOMADERM®, is a transdermal gel that safely and non-invasively elevates growth hormone levels. Their latest product launch, KetoGen4, is a ketone drink mix created to be the most complete ketone supplement on the market to date. To learn more about SOMADERM, KetoGen4, and New U Life, visit http://www.newulife.com.