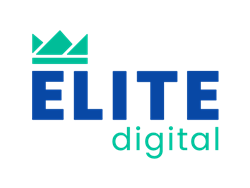 This award is a testament to the hard work and dedication of our team to help a globally recognized non-profit celebrate all the amazing work they do.
TORONTO (PRWEB) November 30, 2021
Elite Digital is proud to announce that it has won the Gold Summit Creative Award from Summit International Awards (SIA) with "The Mo Must Go On: The Official Movember Wrap Party" for Movember Canada. This global award recognizes Elite Digital for its creative excellence and exceptional execution of a digital marketing campaign during the pandemic.
"This award is a testament to the hard work and dedication of our team to help a globally recognized non-profit celebrate all the amazing work they do," said Robert Burko, CEO of Elite Digital. "When Covid hit and their in-person events were cancelled, we couldn't just sit back and let the pandemic put a damper on their fundraising and community-building effort. We knew we could find a way to knock this out of the park."
In October 2020, Movember Canada approached Elite Digital with a challenge: figure out a way to ideate, market, execute and launch a nationwide wrap-up celebration for its community during a pandemic. The team at Elite Digital was tasked with creating a unique way for Movember to rally its community members virtually and celebrate the last day of the organization's largest fundraising campaign - all in under two months.
Elite Digital proposed a live, fully integrated, virtual celebration. They created a website for the event that included a promotional page and a live stream portal. In addition, they also developed the branding and marketing campaign around the event.
This meant that in addition to launching and hosting the event, Elite had to create an entirely new vision for the virtual celebration, from concept to execution. They were also able to include an integrated chat to the ticketed event, so fundraisers could share their stories and engage with the celebrities that were part of the live stream, all in real-time.
"We wanted to find a way to recognize the near 70,000 Movember supporters who participated in the 2020 campaign. The challenge was finding a way to do so, virtually," said Todd Minerson, Country Director for Movember Canada.
"Elite helped us create an interactive, engaging digital event that allowed us to celebrate and showcase all of the efforts of the amazing Movember community from across Canada."
Hosted by Canadian TV broadcaster Tyrone Edwards, the event featured performances by Sam Roberts, The Sheepdogs, and Owen Barney. The event drew over 900 attendees from across Canada and successfully helped the charity close out the Movember 2020 campaign, raising a grand total of $21 million including $2 million raised on the day of the event.
The Summit Creative Award honours the best websites, design, video, advertising, mobile and social media campaigns on a global scale. All entries are submitted anonymously and are graded based on creative execution. Elite Digital is thrilled to have won Gold in the 'Coronavirus - Consumer' category and aims to continue to deliver more creative marketing campaigns of the highest quality.
About Elite Digital
Elite Digital is an award-winning digital marketing agency based in Toronto. Founded in 2003, the company helps clients leverage the online and offline marketing landscape to achieve their goals — fusing sophisticated marketing strategies, cutting-edge tactics, and breakthrough creative solutions to mobilize your target market.
For more info:
EliteDigitalAgency.com, Facebook, Twitter, Instagram. For media inquiries, contact: Matthew Georgiadis, 416-704-2987 Interviews are available with Elite Digital CEO Robert Burko.
About Movember:
Movember is the leading charity changing the face of men's health on a global scale, focusing on mental health and suicide prevention, prostate cancer and testicular cancer. The charity raises funds to deliver innovative, breakthrough research and support programs that enable men to live happier, healthier and longer lives. Committed to disrupting the status quo, millions have joined the movement, helping fund over 1,250 projects around the world. In addition to tackling key health issues faced by men, Movember is working to encourage men to stay healthy in all areas of their life, with a focus on men staying socially connected and becoming more open to discussing their health and significant moments in their lives. The charity's vision is to have an everlasting impact on the face of men's health. To donate or learn more, please visit Movember.com.