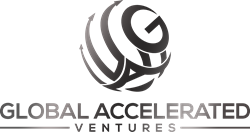 "We are delighted to launch the ELITE GAV Cohort to support the growth of innovative fintech and healthtech businesses." Tom Tyler, Global Head of Business Development
NEW YORK (PRWEB) May 20, 2020
ELITE – London Stock Exchange Group's (LSEG) international business support platform for private high-growth companies – and Global Accelerated Ventures (GAV) – a leading global innovation aggregator in Fintech and HealthTech – today announced the launch of the first ELITE GAV Cohort targeting Fintech and HealthTech companies in New York City.
The initiative will support high growth mid-market FinTech and HealthTech companies in New York through ELITE, providing access to resources, skills and networks to support candidate companies' long-term growth.
ELITE GAV FinTech Lounge was launched today by Tom Tyler, Global Head of Business Development, ELITE, and Christopher Malter, Managing Partner, Global Accelerated Ventures, together with the support of sustaining partners worldwide.
Tom Tyler, Global Head of Business Development, ELITE: "We are delighted to launch the ELITE GAV Cohort to support the growth of innovative fintech and healthtech businesses. This collaboration with Global Accelerated Ventures leverages their strong network and expertise, building on the substantial success of ELITE Lounges in Europe."
Designed to help businesses prepare and structure for their next stage of growth, ELITE provides training and mentoring to support management best practice and entrepreneurship. Today, more than 1,400 companies make up the growing international ELITE community. Companies come from across 45 countries, 35 sectors and are generating around €100 billion in combined revenues. Together they account for over 570,000 jobs across Europe and beyond.
"New York is the first market to launch an ELITE GAV Cohort, reflecting its importance to FinTech and HealthTech innovation globally," said Malter. "The program has already begun accepting applications for its inaugural group of NYC companies. Go to http://www.gavfintech.com to register as we are still actively seeking applications."
About Global Accelerated Ventures
Global Accelerated Ventures (GAV) is a globally recognized innovation aggregator partnering with industry leading corporations in the creation and management of Corporate Venture Studio Funds (CVSF). In this way, GAV minimizes risk and maximizes return and overall growth of its portfolio companies offering a clear path to success. For more information visit http://www.gaventures.co.
Media Contact:
Mark Macias
mmm@maciaspr.com
646-770-0541