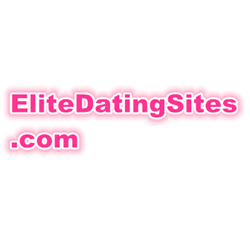 (PRWEB) June 18, 2015
Review platform EliteDatingSites.com, known for furnishing detailed reviews of the best elite dating sites recently introduced a completely new section that would allow users to share their 'first date ideas'.
A spokesperson from the platform of elite dating sites reviews said, "There are hundreds of thousands of people from across the globe that fail to confess their true feelings for a person whom they love. There can be many reasons owing to this but we have assessed that most people don't know where to go on their first date or what to speak with their potential partner. This is a sad situation that needs to be addressed as early as possible. This is exactly why we have introduced this section."
EliteDatingSites.com would now allow users to share their first date idea on the site. "All they need to do is choose a category and share their opinions. We have added 8 new categories and the response that we've got so far is phenomenal", the spokesperson added. The categories include – live music/concerts, food and drink, lectures and lessons, museums and galleries, arts and crafts, dancing, movies, sporting events, and performing arts.
New York based dating expert Sarah Rodgers said, "There is no doubt about the fact that people find it difficult to communicate with a person whom they've asked out. While some have no idea about what they should be speaking about, others are worried about being judged. A platform where experienced people can share their opinions and help those in need can change the face of online dating."
EliteDatingSites.com is also a dedicated review site that contains comprehensive reviews of the top 5 'elite dating' services available on the web. The website was launched in early 2015 with the aim of making it easier for internet users to find the right dating platform, which would connect with elite, affluent, successful and wealthy singles from across the globe.
According to the website, Millionaire Match bags the top spot to become the best elite dating site on the market. EliteDating4Me.com, OnLuxy.com, EliteMatchmaking.com and EliteDating.us are some other sites that have made their way into this prestigious list.