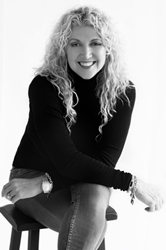 "It is a great honor to be appointed to the FitLife Board of Directors," said Elizabeth Kramer, owner of NW Women's Fitness. "I've long admired the work that they do and now is the time to give back to this community and organization."
PORTLAND, Ore. (PRWEB) October 16, 2020
NW Women's Fitness is proud to announce their owner Elizabeth Kramer has been recently appointed to the FitLife Board of Directors. Since 2013, Elizabeth has made significant and positive changes to the women's only fitness club supporting the great work done prior to her purchasing as well as implementing new programs and improvements. Before joining the board, she had actively participated in FitLife events to help bolster NW Women's Fitness's brand recognition and network within the community.
FitLife is an organization that supports locally owned health and fitness clubs that are located throughout the Pacific Northwest. The Board of Directors has been imperative to helping local clubs open up and reopen amidst the COVID-19 pandemic.
One of the greatest achievements of FitLife over the last few months, according to their most recent newsletter, is that they've been able to track attendance at different fitness clubs and have tracked that infection rates are at less than .002%.
"It is a great honor to be appointed to the FitLife Board of Directors," said Elizabeth Kramer, owner of NW Women's Fitness. "I've long admired the work that they do and now is the time to give back to this community and organization."
Elizabeth attended college at Willamette University in Salem. She graduated with an Economics Degree. Prior to becoming a business owner, Elizabeth had a successful career as a senior corporate executive with many different organizations.
Outside of work, Elizabeth enjoys cooking and spending time with her husband Keith, and their three children, Chris, Jake, and Olivia. She's also a dog owner and lover.
For more information about NW Women's Fitness Club, please visit their website.
More About NW Women's Fitness Club
Northwest Women's Fitness Club provides the perfect combination of energy and serenity. Their trainers and group class teachers provide support and attention to make sure women are on the right track to health and fitness. NW Women's Fitness Club strives to empower as many women as possible to improve their fitness, health and quality of life.
For more information about their in club and virtual memberships, personal training, massage or esthetician services please visit https://www.nwwomensfitness.com/ or call (503) 287-0655.