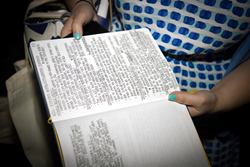 "This is the latest in our constantly evolving programming to provide women the tools they need to succeed, and it's driven by the community itself."
NEW YORK (PRWEB) September 05, 2018
Ellevate Network, the leading network for professional women, announces the launch of Ellevate Playbooks this week, as the latest part of their innovative programming to provide ambitious professional women with the resources they need to succeed at work.
Driven by the expertise in the community, Ellevate Playbooks will be available to Ellevate members starting today, as a way to help them find answers to their biggest career questions. Ellevate Network is able to continually provide packaged content in this extremely unique way - including podcasts, articles, videos, and recorded webinars, specific to each members' professional goals - because of their diverse community. The network is comprised of ambitious professional women with expertise that help other women rise in the ranks, navigate career transitions, get paid more at work, and more.
The Ellevate Playbooks launch includes:

Get the most out of Ellevate
Become a more confident negotiator
Move up and get paid more
More Ellevate Playbooks to come include:
Manage my personal finances
Establish my brand as an expert
Network more efficiently
Ellevate Playbooks are the most recent development in a consistent cycle of innovative programming that Ellevate Network creates in order to provide the most practical resources for professional women. Check out the Ellevate Network Values and Guiding Principles for more information on why programming like this is important to the mission of Ellevate Network.
"I am extremely proud of our team for continually listening to the women in our community in order to provide innovative solutions to their biggest challenges," said Ellevate Network CEO Kristy Wallace. "We're seeing that professional women can become stronger leaders, play to their strengths, and navigate career transitions more seamlessly when they are armed with the knowledge and expertise of other women who have lived these career experiences already. This is the latest in our constantly evolving programming to provide women the tools they need to succeed, and it's driven by the community itself."
If you're interested in the work that Ellevate Network does and would like to learn more, check out their website here. Sign up for The Morning Boost newsletter for updates, and contact corporate (at) ellevatenetwork (dot) com if your company is interested in working with Ellevate to advance, retain, and attract women leaders.
If you're interested in becoming a member of the Ellevate Network community, use code 'WeKnowHer' for 20% off your membership in September.
About Ellevate Network
Ellevate Network is a global network of professional women committed to elevating each other through education, inspiration, and opportunity. We believe that when ambitious professional women get more opportunity — to have a voice in important conversations, to have a seat at the table where decisions are made, to steer our collective economic power towards that which we care about — it ultimately benefits everyone, and leads to a more equal world. We do this by providing women with a community to lean on and learn from. Ellevate also works with companies committed to gender diversity and has a proven track record of changing business culture from the inside out.