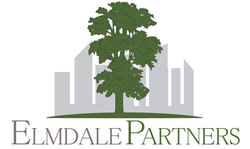 The addition of McKey & Poague allows us to strengthen the trusted partner relationship we strive to create with each client.
CHICAGO (PRWEB) October 08, 2018
Acquisition increases capacity for Elmdale to manage and grow clients' real estate investments
Created on the idea that quality service is the key to success, McKey & Poague Real Estate Services, Inc. has over 125 years of Chicago area property management experience. With priorities closely aligned to those of EMG and its parent, Elmdale Partners, LLC, the acquisition of McKey & Poague (EMG's second in recent months) strengthens each company's ability to provide clients with the highest level of service and attention and a more comprehensive suite of real estate services.
"The addition of McKey & Poague allows us to strengthen the trusted partner relationship we strive to create with each client," says David White, Principal at Elmdale Management Group (http://www.elmdalemanagement.com), "We're looking forward to working with such an established institution, benefitting from their knowledge and experience in the market and their adding valuable resources to entire Elmdale family."
McKey & Poague strives to keep their clients at the forefront of their business by focusing on value-adding client partnerships and staying on top of trends in the industry. They have vast experience managing condominium and cooperative properties, rental units, and office and commercial buildings. In addition to traditional property management services, they offer residential and commercial leasing, commercial and residential sales, and advisory and insurance services.
"I'm very happy to have acquired a company whose focus on quality and industry-leading knowledge so closely aligns with what we've established at Elmdale. The core values our two companies share is going to make this partnership extremely beneficial for our clients as well as our colleagues," says Tom Bretz, CEO of Century 21 Affiliated and Elmdale co-Founder.
Looking to the future, Bretz is excited about how this growth will positively impact the level of service, attention and resources Elmdale Partners will be able to bring to its clients throughout the Elmdale Partners family of companies.
Founded in 2010, Elmdale Partners, LLC is a multi-faceted real estate platform which provides property management services in Illinois, Indiana, and Florida. Recently honored in Crain's Fast 50, Elmdale Partners was founded by entrepreneurs Thomas Bretz and Adam Freeman as a real estate acquisition firm. Today, the company's property managers work as trusted partners to owners of residential, HOA, commercial and self storage properties.
If you are a property management company looking to be part of something bigger please contact us.