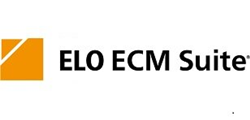 ELO 21 is a future-proof information management hub rooted in a low-code/no-code design.
LAS VEGAS (PRWEB) November 09, 2021
ELO Digital Office USA, enabling businesses to improve collaboration and digitalize information management, announced it will showcase the ELO ECM Suite version 21 at the 2021 ITEX Exposition for office technology. This latest version of the award-winning ELO ECM Suite features innovations in collaboration and integration with capabilities for automated unscripted workflows in ELO Flows, and enhanced integrations with the Microsoft Teams and SAP Business One office solutions. ELO USA will demo the new ELO ECM Suite at the ITEX Exposition, Flamingo Hotel on November 10, 2021 (Booth #313).
A Future-proof ECM & Document Management Solution for Resellers
"ELO 21 gives our resellers and their customers a future-proof information management hub rooted in a low-code/no-code design," noted Szilvia Horvath, president and CEO of ELO Digital Office USA . "This approach drives new levels of automation while continuously delivering modern technologies, better collaboration, and seamless integrations with leading ERP, CRM, and teamwork platforms." With the availability of ELO 21 also comes a new, two-pronged product release strategy: feature/function releases published throughout the year, and long-term support (LTS) releases issued every two years. "This release approach is at the heart of our future-proof strategy with ELO 21," continued Horvath.
With a new technology basis that improves system setup and flexibility, ELO 21 streamlines the work experience and accelerates the pace of digitalization projects with:

ELO Flows a new configuration tool that enables administrators to easily setup automated workflows on the client and server levels without scripting.
ELO for DocuSign interface enables digital document signing and filing of documents in compliance with prevailing laws and guidelines.
ELO for Microsoft Teams accesses the ELO ECM Suite from within Teams for easy documents and folder sharing in a Teams channel.
Microsoft Outlook integration enables simple drag-and-drop for emails from Outlook to the ECM Suite with reply and forward functions within ELO as well.
SAP Business One integration allows you to use ELO ECM functions right in SAP for one central filing location for all information related to orders, deliveries, and purchase orders.
"ITEX is the premier event for office technologies," said Horvath "and we're excited to show resellers, managed service providers, and IT consultants how they can grow their businesses with a single and easy-to-use platform that gives them a competitive edge in ECM, document management, and document workflows."
Editorial Note: To schedule a one-on-one demo of the ELO ECM Suite at ITEX, email request to info-usa@elo.com
About ELO Digital Office USA
ELO Digital Office USA provides innovative digital content management solutions for organizations of all sizes and industries throughout the Americas. The ELO ECM Suite gives businesses an electronic and secure way to easily capture, archive, and manage business documents and information – both paper-based and digital. A subsidiary of ELO Digital Office GmbH (founded in 1998), ELO USA is headquartered in Miami, FL and is part of a network of global ELO offices throughout Asia, Australia, Europe, and North and South America. Visit ELO USA. Follow us on LinkedIn and Twitter.
###
All product and service names mentioned herein are the trademarks of their respective owners.