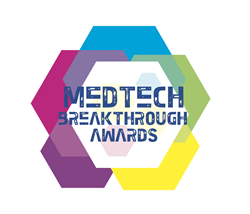 Via Oncology provides a broad portfolio of solutions that include evidence-based clinical pathways, decision support software, medical home tools and analytics to support cancer centers' care of patients - Dr. John Danaher, President of Clinical Solutions, Elsevier
LOS ANGELES (PRWEB) June 05, 2019
MedTech Breakthrough, an independent organization that recognizes the top companies and solutions in the global health and medical technology market, today announced that it has selected Elsevier's Via Oncology as winner of its "Best Computerized Decision Support Solution" award in the 2019 MedTech Breakthrough Awards program.
Elsevier's Via Oncology is a national leader in cancer care management and clinical decision support that incorporates advanced technology to identify and match eligible patients with clinical trial opportunities. Despite the rapidly growing rate of cancer worldwide, recruitment for clinical trials has become increasingly challenging, with fewer than 1 in 20 adults with cancer enroll in clinical trials.
Via Oncology aims to close this gap between cancer patients and clinical trial enrollment, as well as overall cancer care, by providing computerized decision support to increase enrollment rates and help ensure patients receive access to the most current and targeted therapies in development.
"Through the development and implementation of clinical pathways in collaboration with its network of cancer centers, Elsevier's Via is demonstrating a breakthrough approach to address one of the industry's most challenging issues," said James Johnson, managing director, MedTech Breakthrough. "We extend a hearty congratulations to the Elsevier Via team on their mission of creating a national network of cancer centers working collaboratively to define pathways for improved cancer care."
The mission of the MedTech Breakthrough Awards is to honor excellence and recognize the innovation, hard work and success in a range of health and medical technology categories, including Robotics, Clinical Administration, Telehealth, Patient Engagement, Electronic Health Records (EHR), mHealth, Medical Devices, Medical Data and many more. This year's program attracted more than 3,500 nominations from over 15 different countries throughout the world.
"Via Oncology provides a broad portfolio of solutions that include evidence-based clinical pathways, decision support software, medical home tools and analytics to support cancer centers' care of patients," said Dr. John Danaher, President of Clinical Solutions, Elsevier. "We are pleased the MedTech Breakthrough has recognized the value of Via Oncology's technology, as well as our overall mission to significantly improve the entire continuum of cancer care, and we are thrilled to receive this significant industry recognition."
Historically, it has been at the discretion of physicians to link potential patient matches to clinical trials. By analyzing patient data Via presents local clinical trials that the patient is qualified for during the point-of-care patient and physician interaction. Via can connect patients at four times the national average. Via is currently deployed at more than 50 cancer centers with over 2,300 oncologists using the solution.
Elsevier, the information analytics business specializing in science and health, announced on Jan. 17, 2018, that it had acquired Pittsburgh, Pennsylvania-based Via Oncology, a former subsidiary of UPMC (University of Pittsburgh Medical Center), one of the nation's leading integrated healthcare delivery and financing systems.
About MedTech Breakthrough
Part of Tech Breakthrough, a leading market intelligence and recognition platform for global technology innovation and leadership, the MedTech Breakthrough Awards program is an independent program devoted to honoring excellence in medical and health related technology companies, products, services and people. The MedTech Breakthrough Awards provide a platform for public recognition around the achievements of breakthrough health and medical companies and products in categories that include Patient Engagement, mHealth, Health & Fitness, Clinical Administration, Healthcare IoT, Medical Data, Healthcare Cybersecurity and more. For more information visit MedTechBreakthrough.com.
About Elsevier
Elsevier is a global information analytics business that helps scientists and clinicians to find new answers, reshape human knowledge, and tackle the most urgent human crises. For 140 years, we have partnered with the research world to curate and verify scientific knowledge. Today, we're committed to bringing that rigor to a new generation of platforms. Elsevier provides digital solutions and tools in the areas of strategic research management, R&D performance, clinical decision support, and professional education; including ScienceDirect, Scopus, SciVal, ClinicalKey and Sherpath. Elsevier publishes over 2,500 digitized journals, including The Lancet and Cell, 39,000 e-book titles and many iconic reference works, including Gray's Anatomy. Elsevier is part of RELX Group, a global provider of information and analytics for professionals and business customers across industries.