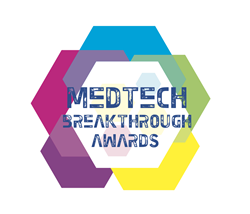 ClinicalPath offers current, evidence-based guidance at every decision point to help providers move toward the 'single best' treatment for each patient presentation
LOS ANGELES (PRWEB) May 19, 2020
MedTech Breakthrough, an independent market intelligence organization that recognizes the top companies, technologies and products in the global health and medical technology market, today announced that it has selected Elsevier's ClinicalPath (formerly Via Oncology) as the winner of its "Best Computerized Decision Support Solution" award. This is the second consecutive year that Elsevier's ClinicalPath solution has won the MedTech Breakthrough Award. Elsevier is a global leader in information analytics, specializing in science and health.
Elsevier's ClinicalPath presents evidence-based oncology pathways embedded into the clinical workflow, and the associated analytics, to help healthcare providers make consistent, well-informed decisions for high quality cancer care. Committees of academic and community oncologists collaborate through a consistent, open process to develop the content for ClinicalPath based on current published evidence and their shared best practices.
"It's an exciting time to be in oncology, but fast developments also make it challenging for providers to keep up with the latest research," said John Danaher, MD, President, Global Clinical Solutions, Elsevier. "ClinicalPath offers current, evidence-based guidance at every decision point to help providers move toward the 'single best' treatment for each patient presentation. We support cancer centers with a predictable approach so they can standardize treatment, run successful clinical research programs and thrive in value-based care, on their path to optimal clinical and financial outcomes."
The mission of the MedTech Breakthrough Awards is to honor excellence and recognize the innovation, hard work and success in a range of health and medical technology categories, including Robotics, Clinical Administration, Telehealth, Patient Engagement, Electronic Health Records (EHR), mHealth, Medical Devices, Medical Data and many more. This year's fourth annual program attracted more than 3,750 nominations from over 15 different countries throughout the world.
"Elsevier's ClinicalPath is delivering a true 'breakthrough' in cancer care," said James Johnson, managing director, MedTech Breakthrough. "For example, in precision oncology, ClinicalPath helps physicians identify the appropriate biomarkers to test and offers companion treatment guidance. Institutions receive analytics on testing rates and adoption of recommended therapies to support quality programs and reimbursements. Most importantly, cancer patients benefit from opportunities to receive life-changing therapies. We see ClinicalPath as a game-changer, and MedTech Breakthrough sincerely congratulates Elsevier on their Best CDS Solution award."
Today a growing network of over 2,500 oncologists use ClinicalPath for evidence-based decision support in their computerized workflow. ClinicalPath covers more than 97% of common cancer presentations in medical and radiation oncology to help standardize care; prompt orders for appropriate biomarker and genetic tests; connect patients to clinical trials; enable actionable insight into care patterns; and ultimately guide patient care through personalized treatment pathways.
About MedTech Breakthrough
Part of Tech Breakthrough, a leading market intelligence and recognition platform for global technology innovation and leadership, the MedTech Breakthrough Awards program is an independent program devoted to honoring excellence in medical and health related technology companies, products, services and people. The MedTech Breakthrough Awards provide a platform for public recognition around the achievements of breakthrough health and medical companies and products in categories that include Patient Engagement, mHealth, Health & Fitness, Clinical Administration, Healthcare IoT, Medical Data, Healthcare Cybersecurity and more. For more information visit MedTechBreakthrough.com.
About Elsevier
Elsevier is a global information analytics business that helps scientists and clinicians to find new answers, reshape human knowledge, and tackle the most urgent human crises. For 140 years, we have partnered with the research world to curate and verify scientific knowledge. Today, we're committed to bringing that rigor to a new generation of platforms. Elsevier provides digital solutions and tools in the areas of strategic research management, R&D performance, clinical decision support, and professional education; including ScienceDirect, Scopus, SciVal, ClinicalPath, ClinicalKey and Sherpath. Elsevier publishes over 2,500 digitized journals, including The Lancet and Cell, 39,000 e-book titles and many iconic reference works, including Gray's Anatomy. Elsevier is part of RELX, a global provider of information-based analytics and decision tools for professional and business customers. elsevier.com